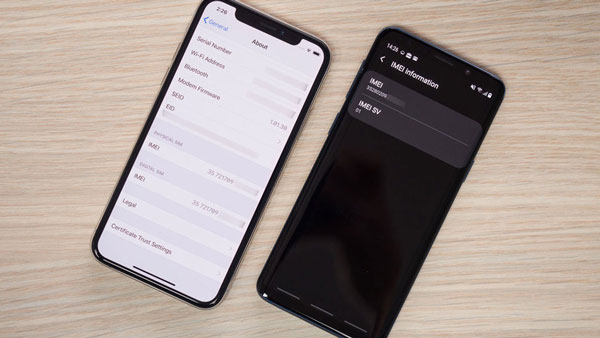 Samsung, as one of the leading mobile phone manufacturers, is known for its aggressive innovation. There are numerous types and models to choose from when it comes to Samsung cellphones. However, one commonly asked question is how to check the IMEI of a Samsung device.
The term IMEI stands for International Mobile Equipment Identity. It serves as a unique identification number assigned to each mobile device, consisting of 14-16 digits. Each device has a different IMEI, making it easier for mobile operators to identify and register the device in a network.
The IMEI has several functions, including providing an HP identity for access to the internet network, avoiding mobile misuse, and tracking an HP's presence. In cases where a cellphone is lost or stolen, the IMEI code can be used to block the device and prevent access to the internet network, essentially rendering the device useless to the thief. Additionally, the IMEI code can also be used to track the current location of a lost or stolen device.
Here are five ways to check the IMEI of a Samsung device:
1. Via Button/Keypad (Code)
Simply open the keypad on the device's screen and type in "*#06#" before hitting the call button. The IMEI code will immediately be displayed.
2. Through a Setting on the Cellphone
Access the settings application and navigate to the "About Phone" section to find the IMEI code, which can then be displayed.
3. Through a Website
One can also check the IMEI code on Samsung by visiting the website IMEI.info. The site also provides additional details about the device.
4. Through the Purchase Box
The IMEI code can be found at the bottom or side of the purchase box. It is located near the barcode.
5. Through the Body HP
Finally, the IMEI code can also be found by opening the cellphone battery, where it is attached to the device.
In conclusion, understanding the IMEI code and its functions is essential for any Samsung device user. By knowing how to check the IMEI, one can take appropriate action in case their device is lost or stolen, or they need to register their device in a network. Keep the IMEI code handy and secure at all times.