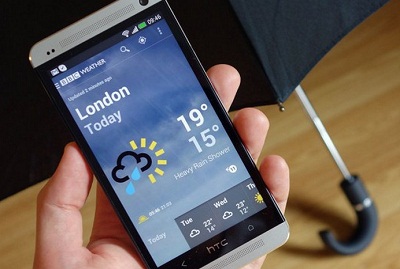 As smartphones become a daily necessity for most people, it's no surprise that there's also an abundance of weather forecast applications available for Android phones. Knowing the weather forecast is crucial as it allows us to plan our activities and daily routine. From washing clothes to planning outdoor trips, having prior knowledge about the weather can save us a lot of trouble.
While most people rely on the television for weather updates, smartphone users prefer downloading weather forecast applications. One can easily access weather updates on their mobile by merely downloading a weather application. The Play Store offers many options for such applications, and some Android devices even come with in-built weather forecast applications.
We have compiled a list of the 5 best weather forecast applications for Android that every smartphone user must-have.
1. Weather & Radar – Morecast App
Weather & Radar – Morecast App has the premium feature of providing accurate weather information. Nevertheless, the application is available for free for all the users. The app displays weather information from the current hour up to seven days from now, which is relatively cool. It even has the feature to track weather conditions globally.
2. Transparent Clock & Weather
Transparent Clock and Weather is an application that offers scrolling clocks and weather information in various transparent widgets. This one app not only provides weather information but also displays cellphone battery percentages, sirens, and the upcoming events on our calendars. Moreover, it can also indicate the internal system of the device, such as memory and WiFi. Users can customize the widget settings as per their preferences.
3. AccuWeather
AccuWeather has a simple yet efficient design, making it one of the most preferred weather forecast applications among users. The widget settings on this application are comprehensive and incorporate weather forecasts, videos, news, etc.. It also features a complete range of customizable options, including multiple clock predictions.
4. The Weather Channel
The Weather Channel is the most preferred application developed by the top developer in the Play Store. The application connects to accurate weather forecast media, making the predictions reliable. Unlike other weather applications, it also has a considerable amount of additional features that can help users in their daily activities.
5. Yahoo Weather
Yahoo Weather has an attractive and comprehensive design, making it preferred among the users. Users can track the weather for up to 20 cities simultaneously by adjusting the options per their preference. Moreover, users can even upload their images on Yahoo Weather, but joining ProjectWeather on Flickr is necessary to access this feature.
In a nutshell, all the applications mentioned above are a combination of both effective weather forecast applications and excellent widget applications that make Android phone users' life easier. Moreover, Samsung users can enjoy the Samsung weather forecast application, which is available on the Play Store. Before one updates the weather information, they need to ensure that their data connection is active to view the latest updates. Hence, download one of these weather forecast applications now and plan your day better.