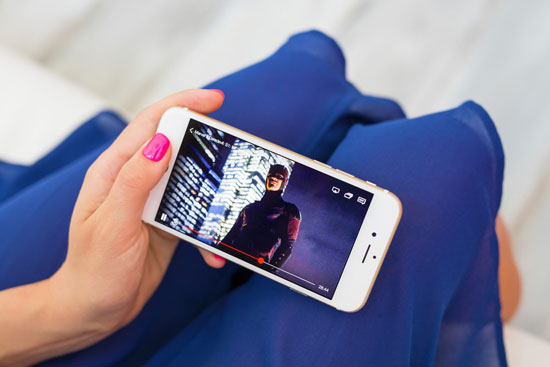 Watching TV has become a favorite pastime for people worldwide. Whether it's staying up late at night watching the latest soap opera or catching up with the news while sipping on your morning coffee, television has played a significant role in our daily lives. However, with busy schedules and commuting becoming more prevalent, watching TV at home is not always an option. We have to be on the go, and often, we miss out on our favorite shows. But worry not, thanks to technological advancements, we now have online TV applications that allow us to watch our favorite channels anytime and anywhere.
In this article, we will review the ten best online TV applications for Android that are both free and complete, providing you with a seamless viewing experience.
1. LiveStream TV – Watch Live TV
For those who enjoy watching foreign TV, LiveStream TV is the perfect application for you. With broadcasts from the USA, England, Germany, Italy, and Central Asia, this application provides over 200 channels. The platform also lets users watch over 500 videos and even schedule TV broadcasts. The search feature in the application helps you find the program or video you wish to watch.
2. Livestreams
With Livestream's claim of offering broadcast services worldwide, the platform has become a favored online TV application among Android users. With over 63,000 downloads, Livestreams offers local and international broadcasts for users to enjoy on their smartphones. However, users must create an account before viewing content, and the platform allows you to connect to social media platforms.
3. SPBTV
SPB TV offers over 200 TV channels worldwide, with many languages available from different parts of the world. The application also supports devices like Chromecast, Miracast, and WIDI, making it easy to find TV broadcasts and shows. The search engine feature is also simple to use when looking for TV broadcasts to watch.
4. Indonesian TV Ultra HD
The Indonesian TV Ultra HD application is perfect for those who are interested in watching local TV channels. The free application provides various TV channels in Indonesia, including RCTI, SCTV, TRANS TV, TRANS 7, ANTV, and TVOne channels. The application comes with TV show schedules so that users can plan their TV viewing accordingly.
5. Indonesian Online TV
The Indonesian Online TV application only shows local channels such as SCTV, RCTI, ANTV, and others. This application allows users to enjoy TV shows for free, making it perfect for those who love watching TV.
6. Tubi TV
Tubi TV provides its users with Full HD streaming services, without charging any fees, although it shows advertisements as an income source. Tubi users can also bookmark their favorite TV shows and watch them later. Besides, the application is compatible with devices like Xbox, Roku, Chromecast, and Smart TV, allowing users to watch TV on larger screens. Users can watch movies available on Tubi for free.
7. Mivo
Mivo is the perfect application for anyone who loves international and domestic television broadcasts. It offers more than 50 international channels and various local TV broadcasts such as ANTV, Indosiar, TRAN TV, Trans7, SCTV, RCTI, TV One, Metro TV, Global TV, MNCTV, NET, and many others.
8. Vidio
Vidio is an Android Online TV application that lets you watch local channels anytime and anywhere. Apart from local broadcasts, Vidio also provides streaming services and Korean dramas. Parents can use the blocker feature to restrict their children from watching content that may not be appropriate for them.
9. Indonesian TV
The Indonesian TV application offers TV shows from Swatsa TV to TVRI and all TV channels in Indonesia. Users can also get the latest news updates, sports news, and information about politics, gossips, and reality shows.
10. UseeTV GO
Usee TV provides various kinds of TV broadcasts in Indonesia, including dramas and movies. This application is made by an Indonesian telecommunications company and has features that allow users to provide recommendations for TV broadcasts that they want to be included.
Conclusion
With the help of these ten online TV applications, viewers can enjoy their favorite channels anytime and anywhere for free. These applications are easy to use and offer a seamless viewing experience. So, what are you waiting for? Download one or all of these online TV applications and start enjoying your favorite shows today!