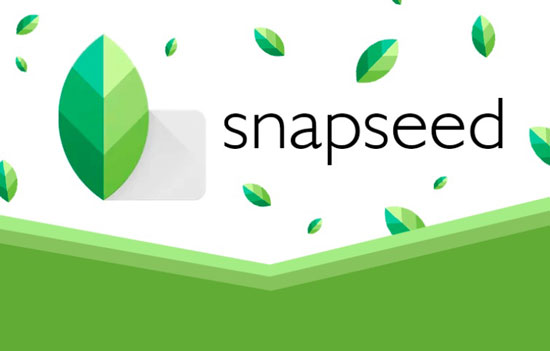 Snapseed is a popular photo editing application that has recently emerged on the Play Store. However, many people still do not know how to use it effectively. Although it is similar to other photo editing applications like Picsart, there may be some additional features that users are not yet aware of.
Snapseed is commonly used by celebrities and influencers to enhance their images before uploading them to social media platforms like Instagram where their followers can like and comment on their feed. With Snapseed, users can achieve satisfying results when editing their pictures.
For beginners, using Snapseed is quite easy. Here are three ways to use Snapseed for editing images:
1. Open the Snapseed application on your Android device. In the first display menu, select the image you want to edit.
2. Take advantage of the photo editing features in Snapseed. These features are specifically designed to enhance your images and give them a unique look. However, it is important to use them wisely and only as needed to avoid cluttering the image.
3. After editing the selected image, save it in your gallery or on Google Drive. Images that have been edited can easily be shared with friends over various social media platforms like WhatsApp, Instagram, etc.
Apart from its unique method, Snapseed also has many features that are not available in other photo editing applications. Some of these features include:
– RAW development: Open and customize RAW DNG files, and save without destroying the image or export as a JPG.
– Polish the image: Adjust exposure and color automatically or manually with fine precision controls.
– Details: Appear surface structure on the image magically.
– Perspective: Correct bias lines and refine the horizon or building geometry.
– White Balance: Adjust the colors so the image looks more natural.
– Paintbrush: Adjust exposure, saturation, exposure, or warmth.
– Selective: Leading "Control Point" technology allows you to position up to 8 points on the image and set enhancements. The algorithm will do the rest magically.
– Healing: Remove unwanted people from group pictures.
– Vignettes: Add soft darkness around the corners like a beautiful wide-aperture lens would do.
– Lens Blur: Adds a beautiful Bokeh effect to images (background softening), ideal for portrait photography.
– Glamor Glow: Add a subtle glow to images, perfect for fashion or portraits.
– Tonal Contrast: Increase detail selectively in shadows, midtones, and highlights.
– HDRscapes: Bring a stunning look to your images by creating a multiple exposure effect.
– Drama: Add an eerie atmosphere to images (6 styles).
– Grunge: Create a sharp look with strong styles and texture overlays.
– Spotted Film: Get a modern film-like look with realistic grain.
– Vintage: The photo style is like color film from the 50s, 60s, or 70s.
– Retrolux: Make photos look retro with a light burst, scratch, and film style.
– Noir: Black and white film-like appearance with realistic grain and "wash" effects.
– Double Exposure: Blend 2 photos and choose from blend modes inspired by shooting on film and digital image processing.
In conclusion, Snapseed is a powerful photo editing application that can help you create stunning images for your social media platforms. With its unique features, you can enhance and transform your images to achieve a unique look. Whether you're a beginner or seasoned pro, Snapseed is a must-have application for anyone who loves photography.