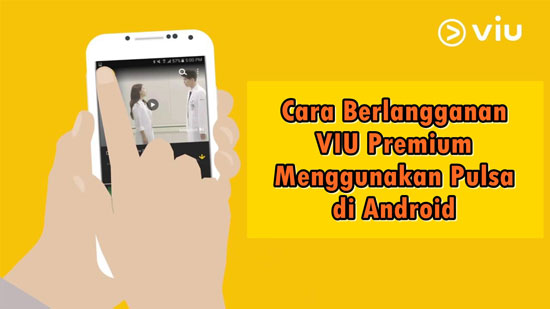 VIU is a popular application for watching Korean dramas. It offers a wide range of complete Kdrama series, such as goblins, Descendants of the Sun, Doctors, The K2, Lovely Love Lie, The Heirs, and many more. But, some features are not free of cost to access on VIU.
As the popularity of this application is growing, many users, especially women who really like watching Korean dramas or TV series, are becoming fond of it. Additionally, there are also TV shows and reality shows on VIU, so you don't need to worry about getting bored since you will get entertainment.
However, many people wonder how to subscribe to VIU. With a number of features offered by VIU, people are starting to become interested in subscribing, and this article provides a guide on how to do so.
The premium features that come along with a monthly subscription cost IDR 30,000 include the ability to watch any Korean drama without ads, have full access to the most popular TV shows, movies, and music, and using various easy payment methods, subscriptions via credit from all operators.
If you're still confused about how to subscribe to VIU, the following guide will help you through the process, using the credit cut method.
The first step is to change the Google Play payment method to pulse. Then, enter the VIU application and select "My Packages" from the menu. Tap "Subscribe", and from here, you get to choose a payment method: Bank Mandiri, Credit (Tsel, Isat, Xl, 3), Google/Credit, and Promo Code. Choose the Google/Credit option and tap "Subscribe" and, please "CONFIRMATION" by entering your password again. Success, you have successfully subscribed via credit.
To check your subscription status, you can go to Playstore > Menu > Account > Subscriber.
The VIU application is very popular with teenagers, especially those who like to watch Korean dramas on cellphones, mostly girls.
For the users of different cards such as XL, Indosat, Axis, Tri, and others, the method is still the same – just change the payment method to credit.
In conclusion, VIU is an excellent platform for watching Korean dramas and TV shows. With the premium features that come along with a subscription, you can have a great user experience with the application. The guide on how to subscribe to VIU is easy to understand and follow, and by following it, you'll be able to enjoy all the features that VIU offers.