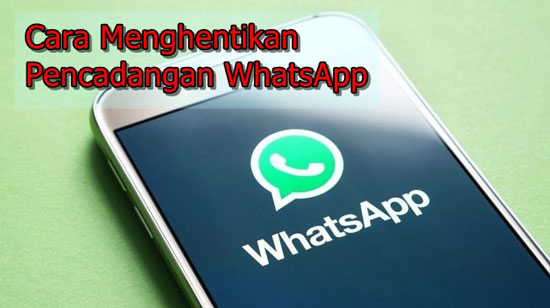 WhatsApp is a popular chat application that has a message backup feature. Many people struggle to stop WhatsApp backup, but it is actually quite easy. Here are the steps for stopping automatic backup on WhatsApp:
1. Open the WhatsApp application on your registered device.
2. Click on the settings menu by selecting the three dots in the upper right corner for Android phones.
3. Select the "Chat" menu in the settings.
4. Click on "Chat Backup".
5. Select "Back up to Google Drive".
6. Choose the option "Never".
By choosing the "Never" option, chats will never be backed up anywhere and the backup will automatically stop immediately. It's important to note that automatic backup requires a significant amount of data, and this can be problematic for people using data plans. Additionally, backing up messages on Google Drive is not always secure since the messages are not protected with end-to-end encryption as it is in the WhatsApp application.
Users can avoid Google Drive account leaks by storing all messages and media on storage devices such as memory cards. It is essential to stop automatic backups on WhatsApp to avoid the risk of important messages and media being leaked. GB WhatsApp is a WhatsApp mod that provides excellent features to enhance the application. In conclusion, stopping automatic backups on WhatsApp is necessary to ensure the security of messages and media.