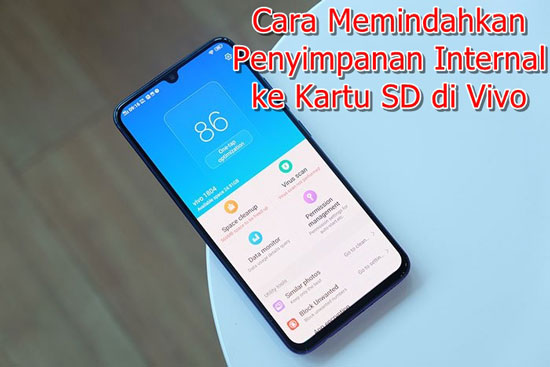 Are you running out of space on your Vivo phone due to too many apps and games taking up internal storage? Luckily, there is a solution to alleviate this problem – moving applications to the SD card. In this article, we will guide you on how to manage app storage and move internal storage to the SD card on Vivo phones.
Firstly, it is crucial to ensure that your SD card has enough space to store the application or game you want to move. It is recommended to use a large capacity SD card like 16GB or 32GB. After confirming the SD card space, follow the steps below:
1. Access the "Settings" menu on your Vivo phone.
2. Select "Storage" and then choose "SD card."
3. Select the three-dot icon in the upper right corner of the screen and choose "Format as internal" option then select "Delete & Format."
4. If the steps have been completed correctly, your SD card will become the default storage location, including installed applications and games.
5. Finally, reboot your Vivo phone to apply the settings correctly.
After the restart, your default storage will be the SD card, which means installed applications and games will automatically be saved to it. By moving applications to the SD card, the internal memory will remain relieved, and you don't have to worry about it being full.
However, only move applications to the SD card that do not require fast performance like online games. To ensure optimum performance for fast rendering and processing, it is better to keep these applications on the internal memory.
If you want to hide sensitive or personal applications from others, you can use the "Hide Icons" feature on Vivo phones. Follow the steps below to hide your applications:
1. Tap the bezel menu or the far left edge of the Homescreen on your Vivo.
2. Select "Hide Icons" from the menu that appears from bottom-up.
3. Enter the PIN code you regularly use to open your device.
4. Choose the application that you want to hide and add it to the "Hide Icon" menu.
5. After selecting the desired application, choose Encryption Settings.
6. Enter a PIN code to be used the next time you want to see hidden applications.
7. Once you complete all the steps above, the application will disappear from the Homescreen, and only you can open it using the PIN code.
In conclusion, moving applications to the SD card and hiding sensitive applications is essential to save storage space and protect your sensitive information. With these simple steps, you can effectively manage your Vivo phone storage and have a more optimized smartphone experience.