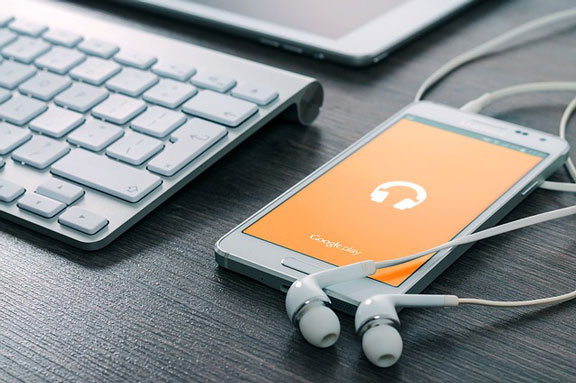 Are you tired of listening to individual songs on your Android device? What if you could merge two different songs into one? Well, this is entirely possible with your smartphone. Merging, also known as merge in English, is an activity that combines two different or similar files into a single, complete file. For instance, in our previous article, we explained how to combine PDF files. But this time, we are focusing on songs, MP3s, or audio files of all formats to create one. In this article, we will teach you how to merge two songs into one on your Android device.
There are several applications that allow you to merge songs, but one of the best is Mp3 Cutter and Merger. This application is available for free download on the Play Store. Below, we will provide a tutorial on how to merge two songs into one using Mp3 Cutter and Merger.
How to Merge Songs on Android
Step 1: Open the Mp3 Cutter and Merger application.
Step 2: Select the "Mp3 Mergers" option.
Step 3: On "Track 1" and "Track 2," please arrange the first and second songs that you wish to merge.
Step 4: Choose the songs that you want to combine, and then name the newly merged song that will be produced.
Step 5: Press the "Start" button to start the merging process and wait for the process to complete.
Step 6: Once complete, the result is shown on the screen. Open it by directly clicking on the option.
Step 7: To locate the new merged file, open the file manager in the internal memory, and then click on the folder named "lgost" > "Merged," where you will find the merged audio.
With Mp3 Cutter and Merger, you can merge several songs to create an album, giving you a compilation of all your favorite songs. This is ideal for people who enjoy listening to specific songs from a variety of favorite artists. Additionally, you can find songs like this on YouTube.
There are several song merging applications available on the Play Store, but the examples cited above provide a good start. If you want other applications, feel free to use the search feature in the Play Store.
However, why do we choose Mp3 Cutter and Merger? This application has an easy-to-use interface, making it user-friendly, even for those without advanced technical skills. Additionally, the features provided by the application are powerful, and the quality of the produced song is excellent.
In closing, Mp3 Cutter and Merger is a user-friendly application for merging two songs into one. It is straightforward to use and offers fast merging of two songs. Start merging your songs today and enjoy listening to your personalized compilation.