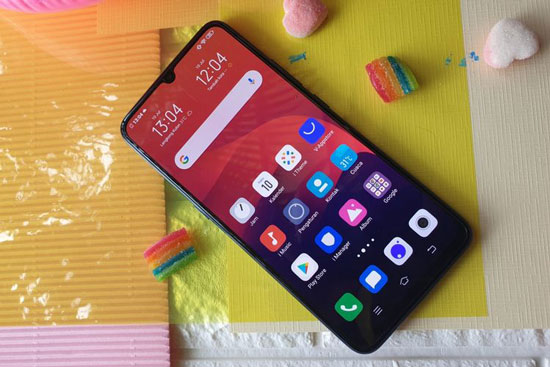 The VIVO smartphone is a popular mobile device that is widely used across the world. However, many individuals are unaware of how to enable the 4G signal on their VIVO phone without using third-party applications. This article aims to provide a step-by-step guide on how to lock the 4G network on a VIVO cellphone without the need for additional applications.
VIVO smartphones are known for their camera quality, especially among women who prefer VIVO's unique photo quality. VIVO understands the target market of mobile consumers and has tailored their smartphone design to cater to their needs. Besides their unique design, one of the essential considerations for any smartphone is its network capability.
Most modern smartphones, including VIVO, come equipped with 4G network technology. However, some vendors may not offer features to lock the 4G network on their cellphones. Consequently, when the 4G network is weak in a particular area, the network mode will automatically select another option, such as 3G or edge.
For VIVO users who want to continue using the 4G network even in weak signal conditions, here is a simple code that can lock the 4G network on VIVO phones.
To lock the VIVO cellphone's 4G network, users need to open the dial pad menu and press the code *#*#4838#*#*. Upon accessing the test page, select 'Phone Information' and choose 1 or 2 according to the sim card used. Once on the 'Phone Information' menu, scroll down and select 'LTE Only.' This code will ensure that VIVO users can use the 4G network even when the signal is minimal.
It is essential to note that users must confirm that the area where they reside has a 4G network from their cellular operator before using this code. This method applies to all types of VIVO cellphones, including VIVO Y93, Y81,Y83, Y55, V11, and the latest type, VIVO S1. However, there are other methods to lock the 4G network on VIVO cellphones, such as using third-party applications like 4G switcher, but this process can be complicated.
With the method above, locking the 4G network on your VIVO cellphone can be done quickly and easily. To return to the original network settings, users need to reboot their VIVO cellphone so that the network condition returns to its original state.
In conclusion, locking the 4G network on a VIVO cellphone without additional applications is easy with the simple code outlined in this article. Taking the time to lock the 4G network on your VIVO cellphone will ensure you can continue enjoying uninterrupted internet services, even when the signal is weak. VIVO users can always seek clarification on any aspect of using the code or the VIVO cellphone in general by leaving a comment below.