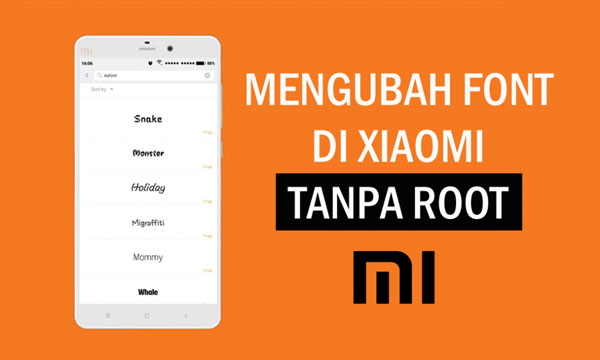 For Xiaomi users, changing the font on their cellphone is not an option on MIUI. This can be frustrating but fear not, there is a trick that can be used to change Xiaomi fonts without requiring root access or the use of third-party applications.
The first step is to change the location setting from Indonesia to India. This is because Xiaomi features are optimized in India, and this trick won't work without this change. Once in the settings menu, select additional settings, and then change the location to India. After this, go back to settings, then select installed applications and choose the theme app.
Once in the theme application, clear all data, and then go to the display menu, and there should be a font icon at the bottom right of the screen. After pressing this icon, there will be numerous font choices available, and you can choose one that suits your preferences. Once you find the font you like, download it, apply it, and your Xiaomi cellphone will restart with the new font style.
This process can be applied to all types of Xiaomi cellphones from MIUI 7, 8, 9, and MIUI 10 without requiring rooting or unlocking the bootloader. Additionally, restoring the font to the standard or original style is easy. Go to the theme menu, select the profile icon, and then choose the standard theme. Apply this theme, reload, and your Xiaomi cellphone's font will return to its original style.
While there are numerous font style applications available for rooted and non-rooted phones, this trick is specific to Xiaomi cellphones and offers a quick and easy way to change the font style without additional applications. With this method, you can choose from a variety of interesting and cool font styles to personalize your Xiaomi cellphone.