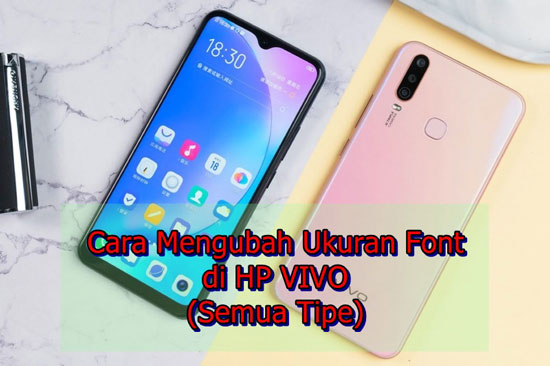 Vivo phones are popular in Indonesia due to their affordability and attractive specifications. However, some users may struggle to change the font size on their device. Here is a guide on how to change the font size on Vivo phones of any type.
To start, go to the "Settings" menu on your Vivo phone and select "Display and Brightness." Scroll down to find the "Font Size" option and select it.
There are seven font sizes to choose from, ranging from the smallest to the largest. Simply adjust the size by sliding the bar to the right or left until you find the desired font size.
Once you have found the right font size, simply go back and the changes will be saved automatically. This method is applicable to all Vivo phone types, including the Vivo Y81, Vivo Y93, Vivo V9, Vivo V15 Pro, and many more.
If you are looking for the latest prices of Vivo phones, you can check out the complete price list for all the latest types of Vivo phones. If you still have any questions or concerns, feel free to ask in the comments section below.
Changing the font size on a Vivo phone is a simple and easy process that can be done within a few clicks. With this guide, users can now customize their phone's font to be just the right size for them.