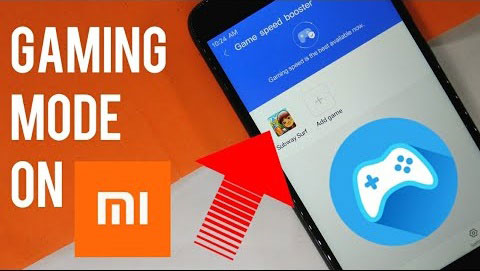 Playing mobile games can be frustrating when your phone lags, especially during crucial moments in the game. Fortunately, Xiaomi smartphone users are lucky enough to have a game booster feature that optimizes the phone's performance during gameplay to prevent lagging. This feature is especially helpful when playing online games, such as Mobile Legends, Free Fire, and PUBG Mobile, which consume a lot of RAM and internet data.
To activate game mode on your Xiaomi phone, you need to access the Security menu and select Improved Game Speed, usually represented by a game logo. From there, you can select any game you want to optimize by pressing the plus (+) button.
The Xiaomi game mode feature is not only limited to adding games to optimize, but you can also set the application to run automatically to optimize the game. You can do this by going to Speed ​​settings to ensure that Game Speed Booster is activated. Once you open the registered game, it will be automatically accelerated to ensure optimal performance.
However, activating the Xiaomi game mode feature is just one way of optimizing game performance. To prevent lagging, you should also try disabling the battery saver feature embedded in MIUI systems. Although it saves battery life by optimizing phone performance, it might also contribute to game lagging.
To disable this feature, access Settings, select the Installed Application option, and choose the game you want to play without lagging. Scroll down and select Battery Saver, then choose No Restrictions. This will disable the Xiaomi battery saver feature to ensure that the game runs smoothly.
Note that this mode will drain your phone's battery quickly, so use it only when necessary. You can also consider using anti-lag applications to make playing games smoother and more enjoyable.
In conclusion, activating the Xiaomi game mode feature and disabling the battery saver feature are effective ways of optimizing game performance on your Xiaomi phone. Follow these tips to ensure a lag-free gaming experience.