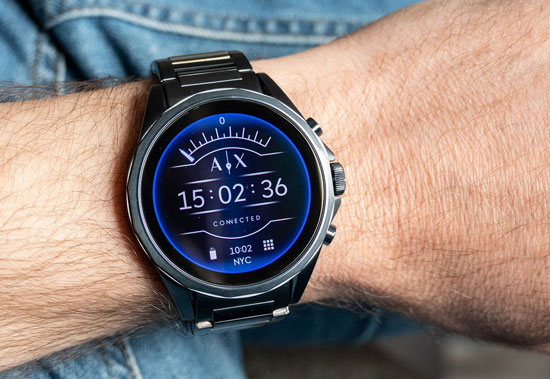 Smartwatches have been making waves in the technology market for some time, with several brands such as Sony, Galaxy Gear and Apple joining in the race. However, despite the advancements and efforts made in its development, the question still remains, is it really worth purchasing a smartwatch?
In this article, we will review five reasons why it may not be necessary to invest in a smartwatch.
1. Battery Life
The battery is the primary component of a smartphone or smartwatch, and due to the small size of the available capacity in a smartwatch battery, it cannot store a lot of battery power, resulting in a short lifespan. While some of the newer models claim to provide extended battery life, in reality, many fall short of expectations. This alone reduces the economic value of a smartwatch, making an Android cellphone more viable.
2. Minimal Features
While smartwatches aim to provide convenience, they are limited in the number and type of applications available. Several applications cannot function optimally on smartwatches. Unlike Android, which operates with an abundance of space to store and run all kinds of applications, the features on a smartwatch are minimal due to its small size.
3. Expensive Prices
While many price ranges cater to smartwatches, the cost remains high, mainly due to it being a new technology and development. For a device that bears similar functions to traditional watches, the price of a smartwatch is significant. However, some interesting unique features of a smartwatch could be crucial to meeting specific user needs.
4. Unstable Hardware
The hardware of smartwatches is still in the concept stage and requires testing for feasibility, leading to several challenges and limitations. For instance, some smartwatches are sensitive and cannot withstand water exposure, making it challenging for users who enjoy water sports or swimming.
5. Inefficient Operating System
Smartwatches are communication devices that are relied upon in various circumstances due to their small size, which resembles that of a traditional watch. However, the operating system used is still in trial stages, and the effectiveness of its functions is yet to be fully optimized. While some are interested in purchasing smartwatches to keep up with technological trends, it is necessary to understand that smartwatches are not geared towards supporting daily activities.
Bottom-line
If you are still interested in acquiring a smartwatch, you may want to read several reviews such as the 5 Cheap Smartwatches Under 500,000 That Can Make You Cool, which we've reviewed on this platform. However, it is vital to note that the functionality of smartwatches is still limited. Therefore, it is advisable to only purchase smartwatches if it is necessary for your daily activities and you have the budget for it.