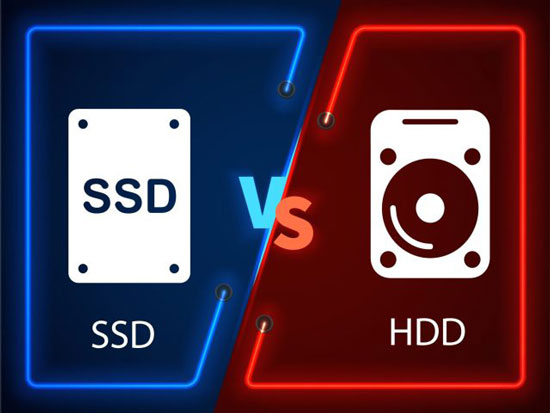 When it comes to performance, it's no secret that SSDs are superior to HDDs. However, what about factors like capacity and durability, and what about price? For those looking to build a PC for both work and gaming needs, it's becoming essential to use an SSD. The advantages of an SSD are numerous, including quick boot processes and faster Windows performance. With the latest SSD technology, NVME, users are finding it hard to go back to an HDD.
But, there are still advantages to using an HDD. For example, components like rotating metal discs are used in HDD storage, while SSDs only use PCB components similar to RAM. In terms of durability, SSDs win because of their lack of moving internal devices. On the other hand, HDDs are easily damaged if dropped, which can result in data loss. These are the main reasons why SSDs are typically considered superior.
When it comes to shape and weight, SSDs obviously win. They're thinner, lighter, and more suitable for ultrabooks and laptops. HDDs are thicker and heavier, making them better suited for conventional laptops.
In terms of speed, SSDs (especially NVME SSDs) are faster than HDDs. SSDs can read and write quickly, and they don't experience fragmentation the way HDDs do. With an SSD, users don't need to perform health checks or defrags to increase speed because the storage is automatically fast. SSDs are also effective for running heavy games like PUBG and GTA 5, offering maximum FPS.
So why are SSDs superior to HDDs? The reason lies in the way SSDs work. They use electricity and flash memory to read and write data, while HDDs employ a combination of mechanical and electrical activity. If you're still using an HDD, you'll need to defrag it to maintain good performance. But if you switch to an SSD, you won't need to perform defrags anymore.
Overall, while there are still some advantages to using an HDD, SSDs are typically considered superior when it comes to performance, durability, and weight. With technology advancements, the price gap is narrowing, making SSDs a more viable option for those looking to build a PC for both work and gaming needs.