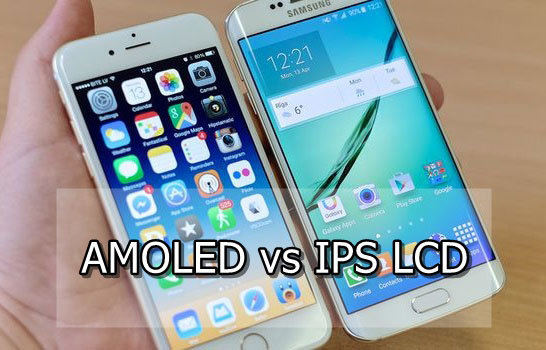 Smartphone screens come in different types, with AMOLED and IPS LCD being the most commonly used. Each type has its own strengths, weaknesses, and benefits, which we will discuss in this article.
AMOLED screens, or active matrix organic light-emitting diode screens, use an anode and cathode coated with a thin film to transmit electrons to the screen. AMOLED technology is newer than IPS LCD and produces brightness based on the strength of electrons flowing across the screen, while colors are adjusted automatically with emitting diodes such as red, blue, and green on the screen.
AMOLED screens have several advantages over IPS LCD, including up to 10 times lower power consumption, high contrast ratio, independent pixel color updates, and very fast FPS and response time. For white colors, AMOLED produces a better representation than IPS LCD which tends to be bluish. However, using wallpapers and themes that have bright white nuances can be more battery-draining on AMOLED screens than those with black hues. AMOLED screens are also more prone to screen burn-in and are generally more expensive to produce than IPS LCD.
IPS LCD screens, on the other hand, are liquid crystal displays or TFT LCDs that have been around for a long time. They are utilized in smartphones, tablets, TVs, and computer monitors. The light from the LCD is polarized and controlled using a horizontal file, with some colors filtered out with other colors.
IPS LCD screens have several advantages over AMOLED screens, such as good color gamut, sharper image, cheaper production costs, durability in long-term use (due to no burn-in effect like AMOLED), natural color display, and brighter colors when in direct sunlight. However, IPS LCD screens tend to be more power-hungry than their AMOLED counterparts, and the color contrast ratio may not be as strong as AMOLED screens with black not being 100% black and white not being 100% white.
When it comes to deciding which is the better screen for smartphones and computers, it depends on the individual user's needs and preferences. If the user prioritizes power consumption over other factors, AMOLED screens are the better option. However, if the user values durability and natural color display, IPS LCD screens are the way to go.
In terms of price, AMOLED screens tend to be more expensive than IPS LCD screens. Regardless of the screen chosen, it is essential to take proper care to ensure its longevity and performance.