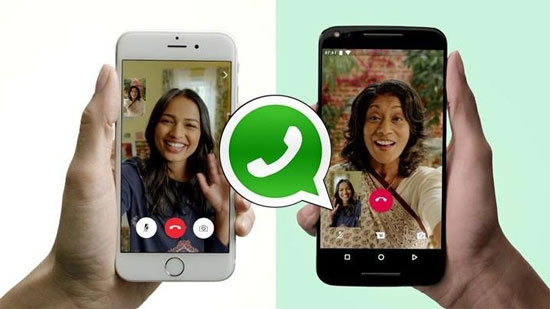 WhatsApp is one of the most popular chat applications used by millions of people around the world. In addition to sending text messages, it also allows users to make voice and video calls. However, there are times when the video call feature on WhatsApp may not work as expected. There could be various reasons behind this issue. In this article, we will discuss some ways to overcome the "WhatsApp can't video call" problem on Android devices.
1. Ensure Active Internet Connection
Before making a video call on WhatsApp, make sure that your device is connected to the internet. A strong and stable internet connection is essential for making video calls. If your internet connection is weak or unstable, you may face difficulties in using the video call feature. To fix this issue, turn off the Wi-Fi or mobile data on your device and restart it. Then, try to connect to the internet again.
2. Update App
It's important to keep your WhatsApp application updated to the latest version. Outdated apps may cause problems and may not work as expected. Therefore, make sure to check for updates regularly and install them when available. To update your app, go to the Play Store and search for WhatsApp. If an update is available, click on the "update" button to install it.
3. Delete and Reinstall the Application
If updating the app does not work, try deleting the app and reinstalling it. This method may solve any issues that occurred due to a corrupted or broken file. Before deleting the app, back up your WhatsApp data. To do this, go to WhatsApp settings, select "Chats," and then click on "Chat backup." You can then reinstall the app from the Play Store and restore your data.
4. Restart Device
Problems with an application may occur due to device issues. In some cases, restarting your device may solve the problem. If your device is getting too hot, try removing the battery (if possible) and restarting the device after it has cooled down.
5. Force Stop, Clear Data, and Clear Cache
If none of the above methods work, try force stopping the app and clearing its data and cache. First, go to the app's settings and click on "force stop" and "delete data." Then, clear the cache by going to settings, storage & USB, selecting Internal storage, and then clearing the data cache.
6. WhatsApp Permissions
Make sure that WhatsApp has access to all the necessary functions to make video calls. This includes the camera, microphone, and access to the phone's contact list. To do this, go to your device's settings, select security, permissions, and manage app permissions. Make sure to toggle the switches on or allow permissions to WhatsApp.
7. Reset
If all else fails, resetting your device could be the last resort. However, be warned that this will delete all the data on your device. Therefore, make sure to back up all your important data before resetting your device. After the reset, download the WhatsApp app again and try to make a video call.
Conclusion
These are some ways to overcome the "WhatsApp can't video call" problem on Android devices. Choose the simplest method that works for you, and if it doesn't solve the problem, move on to the next method. Good luck!