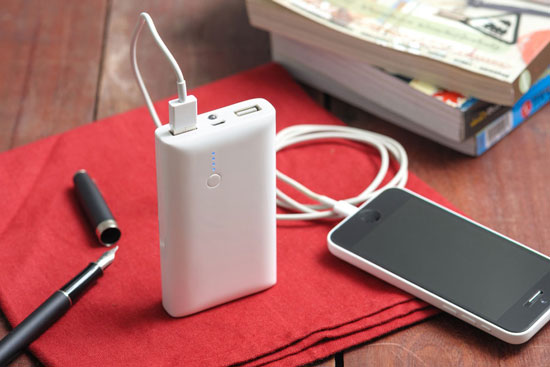 As an Android user, a power bank has become a necessary device. It provides convenience when traveling and prevents battery problems. However, it's essential to know the characteristics of a damaged power bank to avoid potential hazards. This article will discuss seven characteristics of a damaged power bank and what to do about them.
1. Cannot Charge
When a power bank cannot charge, it becomes useless. Before disposing of the device, it's important to check it thoroughly to determine the type of damage. Replacing the power cable with a different one may be helpful. If the power bank still doesn't work, consider buying a new device.
2. Battery Power Overheats (Hot)
Overheating is a common problem with damaged power banks. If the device gets too hot, it means that the device is getting weak and will break soon. It would be best to stop the charging process if this problem occurs to avoid potential hazards. Taking the power bank to a service center or buying a new one are the best options.
3. The Indicator Light is Off
The indicator light is essential for power banks. It indicates the new and remaining charge of the device. If the indicator light is off or flashes intermittently, the power bank is likely damaged. Repairing the lamp component or buying a new device is necessary if the problem is caused by engine failure.
4. The Power Bank Smells Burnt
If the power bank is not functioning optimally and emits a burnt smell, that is a sign that the device is damaged. Electrical short circuits can cause heat that eventually leads to burning. If this happens, it's better to buy a new power bank because the cost of repairing significant damages is expensive.
5. The Battery is Dropping
If the battery of the power bank drops rapidly, it's a sign that the device is damaged. The charging may take only a few minutes, but the device turns off in a few minutes of use. It is advisable to use a charger that has a small current of 1 to 2 amperes to avoid damaging the power bank's battery.
6. Power Bank Sucks Battery
The power bank is supposed to charge the cellphone's battery fully. Still, instead, it sucks up the battery power, indicating that something is wrong with the device. The battery inside may have dropped significantly and needs replacement.
7. Bloated Power Bank
A bloated power bank should not be used to recharge the smartphone. It indicates that the battery is "about to break." Bloated batteries are usually caused by incorrect charging, such as removing the device from a hot environment before it's fully charged.
In summary, knowing the characteristics of damaged power banks will help prevent hazards. Users should replace them immediately to avoid potential harm. Several factors can cause power bank damage, including age, overheating, incorrect charging, and others. Once these issues occur, users should look for service centers or purchase new devices. Therefore, smartphone users should keep their power banks in check to avoid potential dangers.