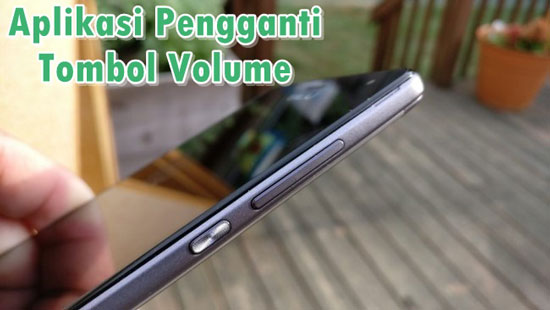 Smartphone volume buttons are often used to adjust the sound or capture screenshots. However, excessive use with strong pressure can cause these buttons to become weak or even break. In such situations, using a helper application can be a solution. Here are 7 applications that can be used as a replacement for broken volume buttons in Android smartphones.
1. Button Savior Non Root
Button Savior Non Root is the pioneer of similar applications that have been around for a long time and is still popular from its release. The application is designed to be very easy to use and does not require the user to go through the cellphone root process. The features available in the application are quite comprehensive, ranging from volume adjustment to various other button options such as home button, back, recent, screen off, camera, and much more.
2. Pie Control
Pie Control provides an attractive appearance for volume button replacements and can make your smartphone look more modern. The application is shaped like a circle that is displayed in the corner of the screen as desired. It has several button options that can be used, not just volume control buttons.
3. Volume Control
Volume Control is an application that replaces the volume control button on a very light smartphone. It does not take up a lot of space and does not require any rooting process. Before using the application, users only need to provide 1 MB of smartphone storage space.
4. Volume Unlock
Volume Unlock is an application that only contains volume setting features on the smartphone. This application is very simple and is suitable for smartphones that only experience volume button damage. Although it only provides one feature without any additional features, this application is easy to operate and has a cool appearance.
5. LMT Launcher
LMT Launcher is a volume button replacement application that has the most comprehensive features with an attractive appearance. The design displayed by the application on the smartphone home screen is the same as the pie control application, but it is equipped with various additional features. However, before using this application, the user must first root the smartphone.
6. ChopCUT Volumes
Another replacement for sound adjustment buttons that is quite widely used is the volume chopCUT. This application can be an alternative for users whose smartphones have damaged sound control buttons. The ChopCUT volume app is highly recommended for those who want no-frills volume toggle buttons. It has a simple appearance, making it easy to use and practical.
7. Simple Controls
The Simple Controls application provides a variety of button menu options such as the back, home, and recent buttons as a replacement for the broken main button. The application also offers a volume setting menu, camera, screen capture, voice command, power button, and much more. This application can be used as an alternative to replacing a broken button and as a means of preventing damage to the smartphone's home screen button.
In summary, volume button replacement applications in Android smartphones are essential in cases where the button becomes weak or breaks. These 7 applications provide different features for users with different preferences, making them a good alternative to traditional volume buttons. It is crucial to use these applications carefully to prevent further damage to your smartphone.