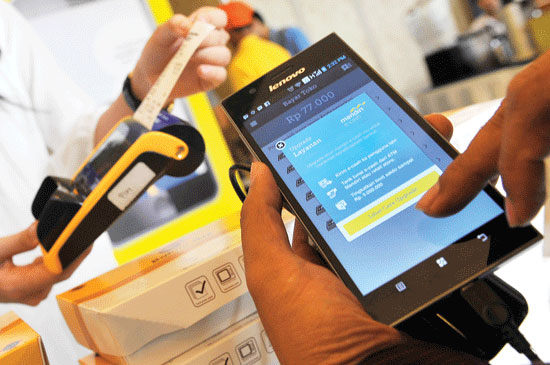 In today's world, where technology is rapidly advancing, digital wallets have become a convenient and practical way to make transactions without the hassle of carrying cash. It allows us to pay for goods and services while keeping our money safe. It seems like physical money will one day be rarely used with the increasing popularity of digital wallets. In this article, we will review the top 10 digital wallets and predict that they will become widely used in Indonesia.
1. OVO
OVO is a widely used digital wallet application in Indonesia created by PT Visionet Internasional. Besides being used for business purposes and online shopping, OVO offers cashback and promos for its users. It has several main features, including a payment feature that makes transactions and payments easy, a loyalty rewards points feature, and a top-up balance feature through partnering banks that does not charge any admin fees.
2. DANA
DANA, a digital wallet application platform, can be used in both online and conventional outlets. It offers several advantages, including a complete transaction service and support system. Emtek, the creator of OVO, has collaborated with KFC, TIX.ID, Samsung Pay, and Bukalapak to offer payment facilities via QR codes that are linked to transaction machines at outlets.
3. GoPay
GoPay is a digital wallet application used for transportation services such as GO-JEK, GO-CAR, and GO-RIDE. However, it can now be used as an electronic payment instrument at various online and offline merchants that work with GOJEK with easy top-up options.
4. Sakuku
Sakuku is a digital wallet application created by BCA bank to make transactions easy and provide the best service for BCA customers. It can also be used for various types of payments such as shopping, topping up credit, and as transactions at merchants that have partnered with Sakuku.
5. Doku
Doku is a digital wallet application that helps users make online or offline shopping transactions at various merchants. It is equipped with several features, including credit card links and electronic money or cash wallets. It also offers withdrawing options like bank transfers and other services like credit purchases, data packages, and multifinance installment payments.
6. LinkAja
LinkAja is a digital wallet application hosted by Fintech that can be used for payment features at various offline merchants. It can make transactions easy for buying fuel at gas stations, buying credit and internet packages, paying electricity bills, sending money (remittances), and other services like insurance payments and buying gaming gear.
7. Jenius
Jenius is a digital wallet application launched by Bank BTPN that allows for easy and practical payment for services like sending and receiving money with just a cashtag and DREAM SAVER feature to save money for specific goals.
In conclusion, digital wallets have become an essential part of modern society with their convenient and practical features. With the increasing popularity of these applications, we can say that physical money will soon be replaced by digital wallets. It is up to you to choose which digital wallet application suits you best.