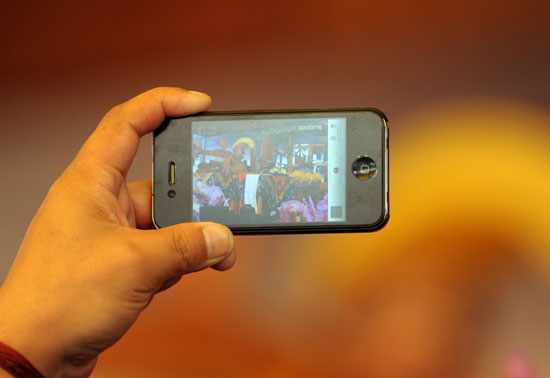 Android phones and tablets have been popular for their abundance of applications that enhance productivity, entertainment, and much more. With the video recording feature on Android, users can capture moments and create content on the go. However, the default video recording app on Android may lack some features that other video recording apps on the Google Play Store offer. Hence, here are the seven best video recording apps for Android:
1. Ultra HD Camera:
The Ultra HD Camera app is one of the best DSLR-like Android camera apps that users can install. The app has numerous features and special effects that can help users enhance the video quality that they capture. Whether the user is recording videos indoors or outdoors, the Ultra HD camera guarantees an unprecedented level of video quality.
2. Camera MX:
With the Camera MX app, users can record videos with extreme clarity. The app is free and has unique features like extended video duration recording. Users can install Camera MX on their Android device, put it on a tripod, and capture videos with excellent sound and picture quality.
3. Snap Camera HDR:
This app is specifically for users that enjoy video recording and shooting activities. The HDR snap camera app offers very high-quality video recording functionality. The app has a trial version for users to test before they buy, and it can be installed on Android tablets and smartphones.
4. YouCam Perfect-Photo Editor:
Users can experience a more interactive video recording experience with the YouCam Perfect app. Although the app is famous for taking selfies, it's capable of recording videos that users can filter for their surroundings' best suitable ambiance.
5. Open Camera:
The Open Camera app is one of the admin's favorites because it's free of ads and has several features, including HD quality video recording. In contrast, Xiaomi highly recommends open Camera app users.
6. Google Camera:
Aside from excellent photo quality, users can record unlimited duration videos with Google Camera. The app captures high-definition videos that can be quite heavy and require adequate storage space.
7. Footage Camera:
Footej Camera app is another lightweight video recording app that users can try. Apart from excellent video quality, the app has a Gallery Footage feature that allows users to view their videos and photos taken through the app. Additionally, there is a timelapse or slow-motion feature that enables users to record videos in slow motion.
In conclusion, the above-listed video recording apps are the best and lightest currently available for Android devices. Users can choose any of the apps to capture quality videos of their desired content at any time.