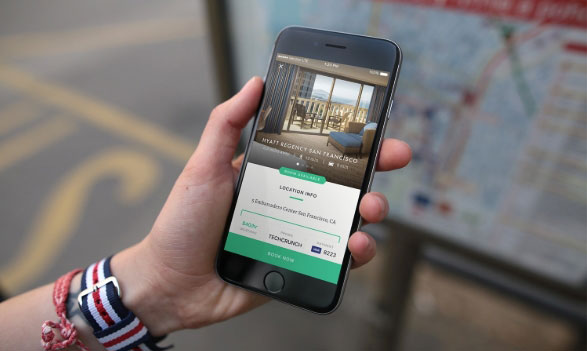 Are you looking for affordable hotel booking applications with plenty of promotions? Look no further; we have compiled a list of the best hotel booking applications available. A hotel room is a place to stay, and most people who travel out of town opt for the best and cheapest hotel rooms beforehand.
With current technological advancements, we can now utilize hotel booking applications on our smartphones to quickly find reliable and affordable hotel information. Here is a list of our top recommended hotel booking applications.
1. Traveloka – Tickets & Hotels
Traveloka is one of the most popular applications among travel enthusiasts. It offers recommendations for the best hotels both domestically and internationally. Fast and efficient booking processes make this app top-ranked in the play store under the keyword "hotel app."
2. trivago
Trivago is another recommended hotel booking app that provides numerous hotel recommendations at reasonable prices. It allows users to preview room features such as one to five-star available booking options. Users can also compare prices and facilities offered by different hotels.
3. Agoda
Agoda is an international app that presents over 1.9 million hotels worldwide. With Agoda, users can find affordable hotel rooms that suit their needs. It is an all-rounded app that allows users to book both domestic and international hotels easily.
4. Booking.com
Booking.com is a flexible application that allows users to book hotels anytime and anywhere. It provides the best and cheapest prices with complete filters for finding hotels that match your style and budget.
5. Pegipegi
Pegipegi is one of the cheapest hotel booking applications with a feature that enables users to find the nearest hotel with complete pricing details. Apart from booking hotels, users can also book plane and train tickets easily with the app.
6. tiket.com
Tiket.com is not just for booking tickets; it offers an efficient and inexpensive hotel booking platform as well. Users can easily book hotels through the app and website after checking the latest promotions.
7. TripAdvisor
TripAdvisor presents users with the best recommendations for affordable hotels, restaurants, and flights. Users can preview hotel room pictures and read reviews from previous guests before making a booking decision.
Overall, with these widely trusted and user-friendly hotel booking applications, travelers can now find the best and cheapest hotel rooms effortlessly. These applications have features and promotions that make them popular options to book inexpensive hotel rooms among travel enthusiasts.