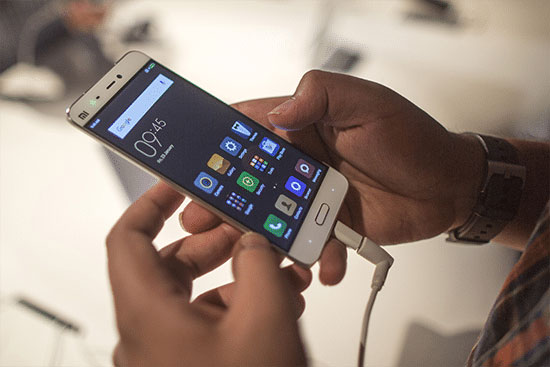 If you own a Xiaomi cellphone, you might have noticed that it tends to heat up quickly, especially when you use it for social media or gaming. This issue reduces the phone's performance, causing it to slow down and even hang. There are several reasons why your Xiaomi cellphone heats up quickly, with one of them being unstable firmware.
Android smartphones, in general, have some exciting features that make communicating and gaming more accessible. However, they have a weakness in overheating, particularly when the applications running on the phone are too many. The RAM capacity's limitation contributes to the phone's poor performance and, in turn, makes the phone heat up more quickly.
But fret not! In this article, we will explore various ways to overcome the problem of Xiaomi cellphone heating up quickly to keep it cool. Here are six tips to help you fix the problem:
1. Close Unused Applications
One way to overcome a Xiaomi cellphone that heats up quickly is to close all the applications that you are not using. Running applications when they are not needed causes the phone's CPU to work harder, leading to overheating. You can also uninstall applications that you are not using to create more storage space, thus making the phone run more efficiently.
How do you do this? Go to the settings menu and select the application you need to close. From there, click the application that is running and select the forced stop option. Doing so will ensure that your phone runs smoother by eliminating any unwanted applications from running in the background.
2. Activate Power-Saving Mode
Power-saving mode is one of the most effective ways of saving battery life on your Xiaomi cellphone. Additionally, turning on the power-saving feature helps reduce overheating. You can reduce the screen brightness and use a battery saver application to help save the phone's battery life.
Moreover, Xiaomi phones come with a built-in power-saving feature located in the security menu. From there, click on the battery option and select standard mode in the battery profile. The profile will help you save battery life and maintain the phone's performance.
3. Turn off the Cellphone when Charging the Battery
Most people tend to use their phone while charging, which is not a good idea as it will cause the phone to overheat more easily. When you charge the phone, it generates heat that can damage the phone if you continue to use it along with other applications.
One useful remedy is to switch off the phone during the charging process. By doing so, the phone's performance will not be affected, and the charging process continues optimally, reducing the phone's temperature.
4. Turn off the Network Search Feature
All smartphones, including Xiaomi, have a feature that searches for nearby devices. The network search feature includes GPS, WLAN, Bluetooth, and Shareit. It would be best if you closed some of these applications after use to prevent them from running in the background, leading to overheating.
Turn off the network search feature to help minimize the phone's overheating. You can go to settings and turn off any search feature you are not using to save energy and reduce overheating.
5. Use Stable Version of MIUI
There is no doubt that MIUI smartphones have upgraded features that make communication and gaming more exciting. However, unstable firmware can contribute to the Xiaomi phone overheating quickly. The phone's CPU will work harder to handle processes that are not sequential properly, leading to overheating.
Ensure that you always keep your MIUI updated to the latest version, as new versions come packed with features that improve the phone's performance and stability.
6. Turn off Ads
If you are a Xiaomi user, you might have noticed that there are some advertisements that appear on the phone, including third-party applications. The ads may also occur in default applications and contribute to the phone's quick heating. These ads appear because there is an active internet connection.
One of the remedies is to disable the ads on Xiaomi. Go to settings and turn off any ad feature that you may not need. Alternatively, you can follow the steps provided on our previous post to help you remove all ads from your Xiaomi phone.
Conclusion
Xiaomi phones are a great addition to any smartphone collection. However, the phone can overheat quickly, affecting its performance. By following these six tips, your phone will run more efficiently and have a regular temperature. You can reduce the chance of overheating while using your Xiaomi phone by closing unused applications, activating power-saving mode, turning off the phone when charging, turning off the network search feature, using the stable version of MIUI and turning off ads.