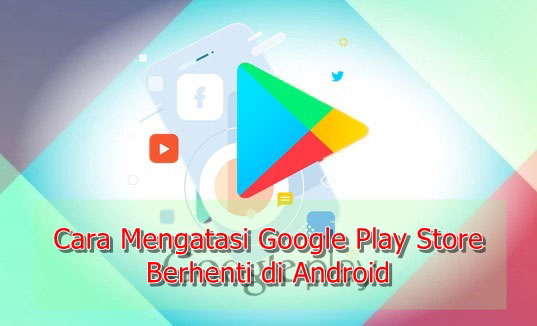 It is quite common for Android users to face the issue of "Unfortunately, the Google Play Store Has Stopped". This problem occurs when the Google market application crashes or becomes damaged, or due to excessive cache accumulation on the device. It is essential to take care of your smartphone's health to prevent such issues from occurring. Many Samsung, Asus Zenfone, Xiaomi, Advan, Sony Xperia, Lenovo, and other Android users have reported receiving notifications of this error on their smartphones, which can be quite disturbing.
If you are facing this issue, do not worry! Here, we will provide you with six effective ways to overcome this problem.
1. Disable Application Updates:
Sometimes, the latest Play Store version update might not be compatible with your Android version. When such an update is performed, an error may occur if it is not compatible. To fix this, go to Settings > Application > All, and then select the Play Store. Tap the "Uninstall Updates" button to revert to the old or previous version.
2. Clear Cache:
When there is too much cache accumulated on the device, it may lead to the Google Play Store being halted. To clear the cache, go to Settings > Apps > Play Store and select "Clear Cache."
3. Wipe Data:
At times, it may be necessary to delete login traces found in the Play Store to prompt the application to ask you to log in again. To do this, go to Settings > Apps > Play Store and select "Clear Data."
4. Reboot or Reboot Device:
If you have followed the above steps and still face the issue, try rebooting your smartphone by turning it off and then turning it back on.
5. Use a Cleaner Application:
Several cleaner applications can be used to minimize cache on Android devices. Install Clean Master or other such applications from the Play Store, apart from protecting against viruses, to maintain the health of your smartphone.
6. Use 9Apps APK:
If the issue persists even after following the steps mentioned above, you can use the 9Apps APK, a Play Store replacement application. This application has several advantages, such as no login requirement, free APK application download, ample choices, and lightweight.
Conclusion:
These six ways will help overcome the issue of Google Play Store Stopping on Android. It is essential to keep your smartphone's health in check to prevent the accumulation of cache and regular maintenance. Ensure that you remember your email and password for Google to avoid any inconvenience.