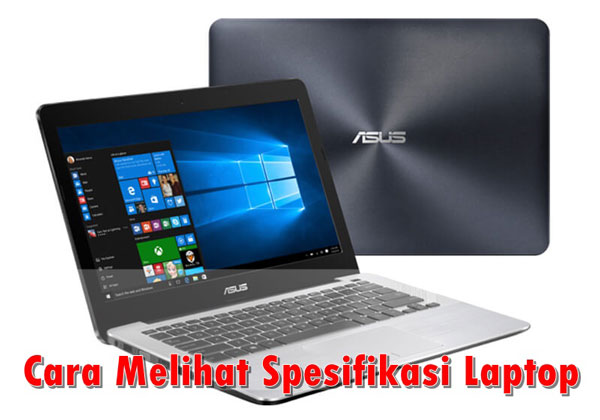 Many people are unaware of how to view their laptop specifications, despite it being relatively easy to do. Typically, individuals seek this information when they are selling their laptop or wanting to purchase a new one. However, knowing the specifications of your laptop is also essential if you wish to install software that requires specific hardware requirements. Below, we will discuss five ways to view your laptop's specifications, starting with the default Windows settings and progressing to third-party software.
1. Viewed in Application Settings
To view an overview of your laptop's system configuration, you can access the settings application, which offers various information, including registered hardware and software. To access this information, select "Settings" from the start menu, followed by "System" and then "About." Here, you will find details regarding your operating system, processor, RAM capacity, hard drive, and more. Alternatively, right-click on your front page, select "Personalize," and then select "Control Panel" to view system information.
2. Using Information Systems
One of the easiest and most efficient ways to check your laptop's specifications is to utilize the "msinfo32" or "system information" feature found when opening the start menu. After pressing "enter," information regarding hardware, software, and other components installed on the laptop will be displayed. Furthermore, this feature is helpful in identifying hardware failure or malfunctions.
3. Using Command Prompt
For a more detailed look at your laptop's specifications, utilizing the "systeminfo.exe" feature accessed via the command prompt is an excellent option. To access this feature, search "Command prompts" in the start menu, right-click, and choose "run as administrator." Once opened, type "systeminfo" and click enter to reveal various information regarding your hardware, software, operating system, and update details.
4. Using CPU-Z software
Third-party applications, such as CPU-Z software, provide a more comprehensive display of specification information regarding your laptop. Once downloaded for free, this software is simple to install and open, with tabs representing important information such as CPU, Memory, and Graphics.
5. Using Speccy software
Similar to CPU-Z, Speccy software is a third-party application resulting in the presentation of detailed specifications regarding your laptop and can be downloaded from numerous websites. Once downloaded and installed, this software will display information regarding the CPU, Memory, Storage, Graphics Card, and even various component temperatures.
Each of these options presents both advantages and disadvantages, and not all information may be available through each method. However, using one or multiple of these five ways to view your laptop specifications is fundamental in recognizing necessary hardware and software requirements for implementation and troubleshooting.