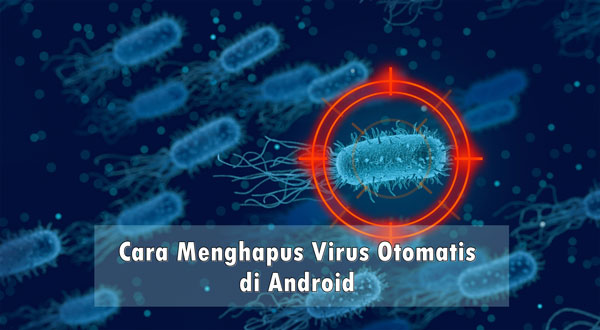 Are you experiencing slow Android performance, wasteful battery power, quickly running out of quota, frequent unclear ads, and total hangs/errors? These are all signs that your Android device may be infected with virus or malware. However, in some cases, viruses on Android cannot be removed automatically. In this article, we will provide you with five ways to remove viruses on Android that cannot be removed automatically.
1. Install the Best and Most Trusted Antivirus
The first step to remove malware on Android that cannot be removed is to install an antivirus. Antivirus plays a vital role in protecting Android from malware threats that can endanger the device at any time. It's crucial to choose the best and most trusted antivirus, such as Avast, Kaspersky, Avira, Malwarebytes, AVG Antivirus, 360 Safeguard, and many others. However, it's essential to download the antivirus from the official site to ensure its credibility.
2. Use the Safe Mode Feature
The safe mode feature is one way to remove malware on Android that cannot be removed. This feature is similar to the safe mode feature on Windows OS, where Android only activates its basic functions and systems. By using the safe mode feature, you can analyze problems with Android because all installed applications will not work in this feature. If you find an annoying application, you can uninstall it by going to the Settings menu > Apps and select uninstall for the application. If the device is infected with malware that prevents safe mode, do a hard reset by removing the battery and plugging it back in.
3. Check the Recently Installed Applications
If you didn't receive strange ads before, but one day, an ad appears on the screen, showing pornographic content, you should check for the recently installed applications. You can do this by downloading the Addons Detector application from the Play Store, scanning your device, and selecting the date until a list of applications appears sorted by installation date. Select the suspicious application and uninstall it.
4. Monitor the Notification Panel
Monitoring the notification panel is another way to remove malware on Android that cannot be removed. This method helps you to find out which applications cause malware to appear on Android. Using the Addons Detector application, select Notification Monitor, click on or active, and wait for the ad to appear. Select the notification monitor, and it will show which application displayed the ad. Then, uninstall the suspicious application.
5. Do a Factory Reset
Factory reset is one way to remove malware on Android that cannot be removed. Besides getting rid of malware, factory reset can also solve other Android problems because it returns the cellphone settings to factory settings. You can do a factory reset manually by going to settings, selecting the backup menu, and resetting it. Then, return to factory settings, if asked for an Android lock password or pattern, enter it, and select OK. Wait for a while until Android performs a factory reset. Alternatively, you can do it via the recovery mode, but make sure that the Android battery is not less than 50% to avoid process failure.
In conclusion, removing viruses on Android that cannot be removed automatically requires some effort and time. However, by following the steps mentioned above, you can quickly remove malware from your Android device and prevent it from happening again. Always remember to download from official websites that are guaranteed to be safe. Good luck!