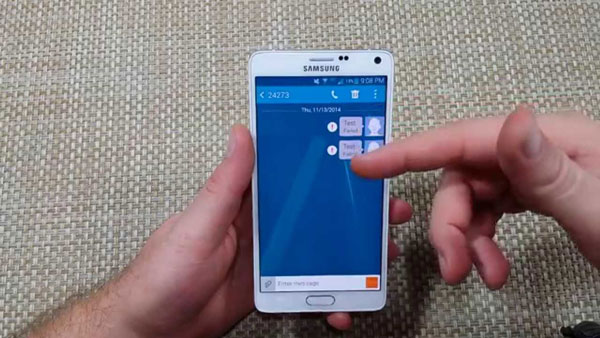 In the current age, Android phones have become a staple device among Indonesians. Most Android users rely on data plans to connect to the internet, but there are still those who use the device to send SMS. However, some users may encounter issues with unsent SMS, especially those who are new to using cellphones. To address this problem, we've provided simple ways to deal with unsent SMS on Android phones.
1. Check Sim Card Credit
Before sending SMS, ensure that the sim card has credit. Sim card credits and data packages are different, and each sim card has a unique number to check the credit balance. For example, to check Telkomsel pulses, dial *888# on your phone. To check Tri pulses, dial *111#. Other cards also have their respective codes.
If you don't know how to check sim card credit, you can see the amount when you first purchase the card. Top up the card with enough credit to send SMS.
2. Check the Sim Card Active Period
Having enough credit is not sufficient to send SMS, as many inactive cards still have available credit. To avoid this issue, check the sim card's active period. You can check the active period with the same code used to check credit. The date of activation will appear along with the user's telephone number.
If the sim card is inactive, it cannot be used. The credits in the card cannot be transferred to other sim cards or used elsewhere. In this case, buying a new sim card is the best option.
3. Check Sim Card Registration
Before using the sim card, register it. This step is necessary to use the sim card for SMS and internet connectivity. Registration requires your NIK and No. KK, which you will provide at the registration center.
For Telkomsel users, send your NIK and KK numbers to 4444. Tri users can register directly from the registration menu upon installing a new sim card.
4. Restart the cellphone
If there are no sim card issues, the problem may lie with your cellphone. Try restarting it and remove the sim card first before inserting it again. Wait for a few moments for the phone to recognize the sim card. This may solve the issue of unsent SMS.
5. Set up the SMSC
To set up the SMSC, dial a series of numbers *#*#4636#*#* and select telephone information. Scroll down to the SMSC option. Fill in the SMSC using the center number of each sim card. If it already exists, update and refresh the settings. Alternatively, you can set up the SMSC directly from the SMS application settings.
Here are the SMS Center Numbers for All Operators:
– Axis: +628315000032
– Tri: +6289644000001
– XL: +628184450095 or +62818445009
– Telkomsel: +6281100000
– Indosat: +62855000000
– Mentari: +62816124
Before using your sim card, make sure to complete the registration process. We hope the tips we provided will help you overcome the issue of unsent SMS on your Android phone.