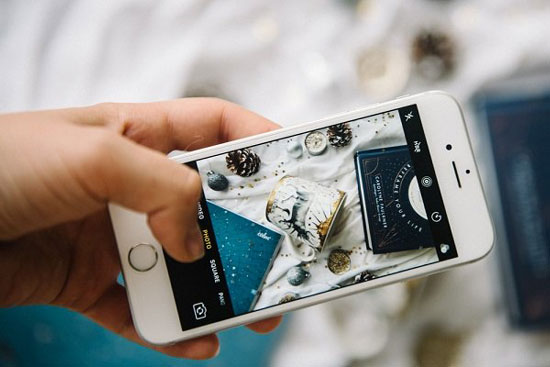 Instagram is a highly popular social media platform that provides several features like communication, promotion and sharing. One of its features is the ability to share videos. However, some users have encountered issues where their videos appear blurry or broken. In this article, we will explore how to deal with broken videos on Instagram through the following methods:
1. Know the Video Criteria
Before uploading videos on Instagram, it is important to understand the video criteria that can be uploaded. A suitable and good video format for Instagram is MP4. Therefore, users can edit or change the video format before posting it on Instagram. When the video is changed to MP4, it can be uploaded, and the video will appear clear and not broken when played.
2. Sending Videos Through Google Drive
If someone wants to post a video from another device, it is best to send the video via Google Drive or Apple Airdrop. It is not advisable to send videos to be posted on Instagram via Whatsapp because the videos sent will be compressed automatically, resulting in lower quality. Sending videos through Google Drive or Apple Airdrop maintains the video resolution and guarantees that the video will not break when posted on Instagram.
3. Record Video Using a Quality Camera
Before making a video, the camera used to record the video should be of good quality to produce quality pictures and videos as well. Recording a video using a high-quality camera produces a clear and unbroken video, and there is no need to edit videos that have been recorded.
4. Set Camera Settings on a Smartphone
To produce good pictures or videos that are not broken, it is crucial to adjust your smartphone's camera settings first. Camera settings can be adjusted to produce clearer images and videos. By doing so, Instagram users can share videos recorded with their smartphones without fear that the videos will break or blur.
5. Check Internet Connection
It is advisable to check the internet connection before sharing a video on Instagram. An unstable internet connection can reduce the quality of the video to be posted. Therefore, before sharing videos on Instagram, make sure that the internet connection on your smartphone is stable. If the connection is less stable, connect to a Wi-Fi connection to avoid reducing the video's quality or breaking when playing on Instagram.
By implementing these methods, videos posted on Instagram will look clear, attractive and not broken. Instagram users should try these methods to improve the quality of their videos and thereby enhance their overall experience on the platform.