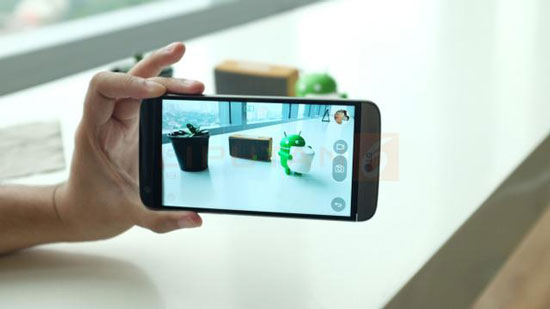 A cellphone's camera performance is dependent upon its longevity and usage, with longer usage times leading to decreased performance results. When a cellphone camera is used for long periods, it can lead to problems such as blurriness, lack of clarity, and dark images. An unclean lens is also a major cause of such issues. These problems can arise due to trivial things such as placing the phone in dusty cabinets or not maintaining its cleanliness.
However, there are several easy and affordable ways to clean and maintain your cellphone camera's performance. Regular cleaning of the lens should be a prioritized task for photography enthusiasts who take pictures daily and upload them to social media. In this article, we will explore five ways to clean a blurred cellphone camera.
1. Using Toothpaste
Toothpaste can be used to clean a scratched glass camera lens cap. However, this method is only effective for glass lenses, as plastic lenses will not yield desired results. To clean the lens cap, apply toothpaste to it using a soft, gentle material like a cotton bud or microfiber cloth. Wipe the lens cap clockwise and let it stand for a while. Then, clean the lens cap with a clean cloth that has been dampened with a little water.
2. Protecting the Camera Lens with Anti-Scratch
Protecting the lens cap with an anti-scratch layer can be very beneficial, especially after the lens has been cleaned. You can purchase plastic anti-scratch products from mobile accessories shops. To apply the product to the lens cap, first, clean it with a soft, clean cloth to prevent any dust or debris from adhering to the anti-scratch. Use a sharp cutter to cut the anti-scratch to avoid causing any air bubbles while attaching it.
3. Cleaning Dusty Cellphone Cameras with Eucalyptus Oil
Storing cellphones carelessly can lead to dust sticking to the cellphone's screens and cameras. Dirty lenses can cause blurry and unclear images. To clean the lens, use a tissue that has been dipped in eucalyptus oil and wipe the dusty lens. The dust will be easily lifted off, providing clear and better-quality images.
4. Overcoming Cloudy Camera Lens by Shaking
Mobile phones that are often stored in damp places or have been exposed to water may result in dewy lenses and significantly affect the photos' quality. To resolve the issue, deactivate the cellphone, open the lens cover, and let it air-dry or shake it gently. Avoid using a hair dryer as it can cause damage to the phone's components.
5. Replacing the Camera Lens Cap
If none of the above methods work, the last resort is to replace the old lens cap with a new one. However, you must be careful while removing the old lens cap and attaching the new one. If you are unaware of the removal process, seek the assistance of a cellphone repairman or an experienced electronic device technician.
It is vital to maintain your cellphones' cleanliness and care for them as you would your health. Regular cleaning of the camera lens will help maintain its performance and prevent blurry images. Prevention is always better than cure. Furthermore, for Samsung users experiencing camera issues, the article "6 Ways to Fix Failed Camera on Samsung Cellphones of All Types" may assist with troubleshooting their camera issues.
In conclusion, the article has highlighted five easy and affordable ways to clean a blurred cellphone camera. These methods can help to improve your phone's camera performance and significantly enhance the resulting image quality. Take care of your camera lens and get the best out of your cellphone camera.