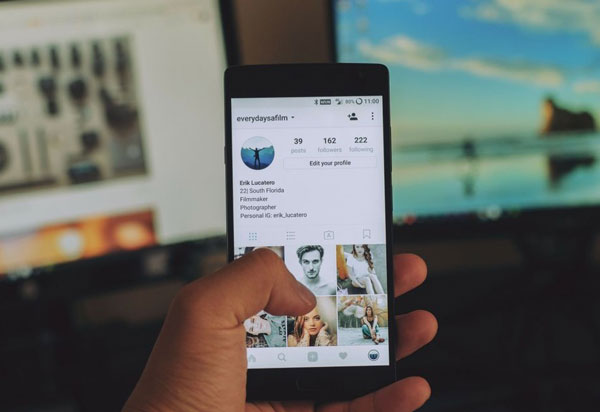 Instagram is undeniably one of the most popular social media platforms today. For many users, having a lot of followers on Instagram is a must. However, losing followers can be quite frustrating. Fortunately, there are Instagram unfollowers applications that can help users track accounts that have unfollowed them. In this post, we'll take a look at five such applications that can be used on Android.
1. Followers Insights For Instagram
Followers Insights for Instagram is an application that simplifies managing and tracking Instagram account activities. This app has several features, including showing active followers and accounts with the same set of friends and accounts that leave the most comments and likes on Instagram posts. Additionally, users can check the effective time for uploading images, analyze posts that have numerous likes, and much more.
Users can access this application by using a coin system where they can purchase coins to access additional features. The application is easy and fast to use.
2. Unfollowers For Instagram
Unfollowers for Instagram is considered one of the best applications to display any user who has unfollowed one's Instagram account. This app offers a feature where users can view accounts that have unfollowed them in the last seven days. Additionally, users can check accounts that do not follow them back on Instagram. Further, the app offers the 'mutual follow' feature which displays followers who left comments or likes on the last ten posts.
This application's ability to track unfollowers and followers on Instagram makes it perfect for Instagram users.
3. Unfollow For Instagram Growth
Unfollow for Instagram Growth is an application that allows users to see who has unfollowed them on Instagram. The app has a simple user interface making it user-friendly. With this app, users do not need to unfollow accounts one-by-one; they can do so simultaneously with one click. However, the application has a maximum limit of 50 accounts that can be unfollowed at once.
Users can download Unfollow for Instagram Growth from Google Play Store.
4. Followers Assistant
Followers Assistant is a free-to-use application with no advertisements, no restrictions for unfollowing, and full security. This app offers several functions, such as showing who has followed and unfollowed one on Instagram, following and unfollowing other users, and adding favorite accounts to the favorites list.
An interesting aspect of this application is it provides no restriction for unfollowing other accounts, allowing users to unfollow hundreds to thousands of accounts freely.
5. Reports+ Followers Analytics For Instagram
Reports+ Followers Analytics For Instagram is an application used to analyze Instagram followers quickly and accurately. This app has several features, including tracking who has unfollowed on Instagram, detecting account hacks, seeing fans, accounts that most often leave comments and likes on posts, and more. Moreover, users can optimize posts by scheduling posts on Instagram.
The app has two versions, free and premium. If users upgrade to the premium version, they can access more features.
In conclusion, these are some of the best Instagram unfollowers applications that can help users track accounts that have unfollowed them. By using these apps, Instagram users can efficiently manage their accounts and maintain a steady growth of followers.