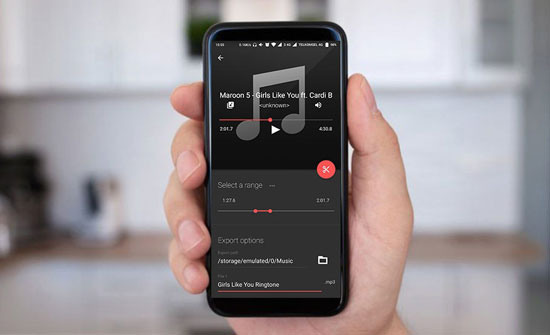 Music editing on mobile devices has become quite popular in recent times. This article focuses on providing recommendations for the best applications that can mix mp3 songs on Android, which is a highly sought-after feature amongst music editors and people who love to combine music tracks to create a new sound.
With the advancement of technology, it has become easier to edit music on Android devices such as smartphones or tablets. This process is much simpler compared to editing on a PC, which can be complicated to operate. So, without further ado, let's dive into the world of music editing through Android applications.
Audion Cutter and Joiner
The first application on the list is Audio Cutter and Joiner, which is a powerful and straightforward application that enables users to cut and combine multiple songs. This application allows users to edit and share the edited files on social media platforms like Facebook, BBM, etc. easily. It offers an intuitive interface and simple functionality that can be used with ease.
Mp3 Cutter & Merger
Mp3 Cutter & Merger is another popular Android application used to cut songs quickly and then merge them with other songs. It contains a built-in player that allows users to preview the tracks before merging them. After completing the editing process, the merged songs can be easily accessed in the /lgost/songs folder, located either on the phone or the memory card.
Mp3 Slim
Mp3 slim is a fantastic application for those who want to play a song before cutting it. This application provides a clear output and allows users to choose parts of a song they want to edit. Mp3 slim is an outstanding option for those who want to experiment with their creativity and explore new ways of sound editing.
Ringtone Maker MP3 Editor
Ringtone Maker MP3 editor comes in handy when it comes to cutting songs on Android. Although it does not mix music, it allows users to edit and cut desired parts of a track. Ringtone Maker MP3 editor provides an excellent solution for people who prefer to create their unique ringtones without using a PC.
MP3 Cutter and Ringtone Maker
Lastly, we have the mp3 Cutter and Ringtone maker that cuts songs like a pro. It is not meant to mix music like some of the other applications mentioned earlier, but users can easily cut their favorite parts of the song to create ringtones or notification sounds.
In conclusion, the above-mentioned applications are some of the best options for editing music on Android. Each of the applications mentioned above offers different features and functionalities that cater to individual preferences. These applications are readily available on the Play store and are free to download. So what are you waiting for? Go ahead and unleash your music editing skills.