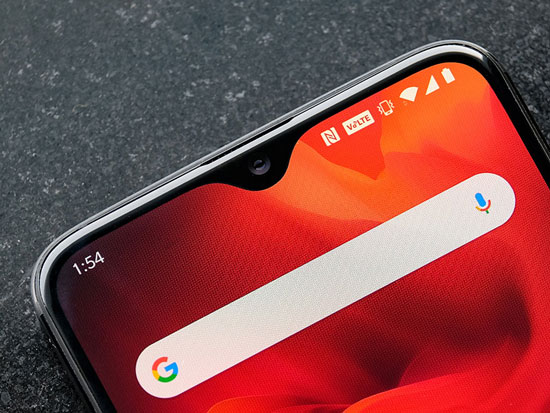 The battery is an essential component of any smartphone, and its durability is vital for customers. While many smartphones now come with larger battery capacities, there are still many users who complain about the quick draining of their batteries. This is mainly due to two factors; either they overuse their devices, or the battery specifications are not optimal. It's crucial to know the specifications of a smartphone before purchasing it, as it can significantly affect battery life. In this article, we explore 11 reasons why smartphone batteries run out quickly and how to solve them.
1. Ambient temperature
Extreme temperatures, both hot and cold, can affect the durability of a smartphone battery. High temperatures cause battery performance to reduce, especially during use or when stored in jacket pockets. Cold air is also unfriendly to battery life, as it makes smartphones work harder. It's crucial to avoid exposing smartphones to extreme temperatures.
2. Cellphone system
Fake smartphones intensify the need for higher battery life, especially for those that use the Android system, causing battery drainage of up to 25%. Google Play Services, which is a critical application for smartphones, also contributes to the quick drainage of smartphone batteries. Deleting the cache from Google Play Services can help minimize battery drainage.
3. Excessive calls
Long phone calls require a higher battery consumption than sending messages or emails. Even though they only emit sound, making phone calls for hours can drain a lot of a battery's power. It's essential to limit phone calls to actual needs.
4. Faulty charger
A damaged or problematic charger can contribute to quick battery drainage. A charger that cannot conduct a good electric current in the battery can hinder battery functionality. It's crucial to replace a problematic charger with the appropriate charger that matches the smartphone's battery to maintain optimal performance.
5. Inefficient brightness settings
Low brightness settings can help prolong battery life. Manual settings are better than automatic settings, and high brightness settings can cause significant battery drainage and damage to eyes. It's best to set the default brightness for sleep at 30 seconds to 15 seconds.
6. Excessive app notifications
Numerous active app notifications reduce smartphone power and decrease battery life significantly. It's best to turn off unnecessary notifications and prioritize important ones.
7. Excessive camera usage
Taking pictures and videos can make smartphones work harder and drain battery life. Activating flight mode when using the camera feature can save on battery power.
8. Poor signal reception
Poor signal conditions can cause smartphones to work harder to connect to the outside world. It's best to set smartphones to airplane mode or look for the nearest WI-FI connection to prevent excess battery drainage.
9. Old smartphones and batteries
Smartphone batteries deteriorate over time. If used for long periods without change, batteries can also drain quickly. Updating smartphone batteries, especially those from Apple, can help maintain battery durability.
10. Obsolete apps
Applications that rarely get updated can also affect battery power. Every application update focuses on improving performance and making it lighter, faster, and more effective. It's best to uninstall or limit usage of these obsolete apps.
11. Old Android OS
Old Android OS versions without updates from developers can cause battery drainage. Using custom ROMs or checking for new system updates for smartphones can solve this issue.
In conclusion, the durability of a smartphone battery is a crucial aspect of a user's experience. To maintain optimal battery life, avoid extreme temperatures, limit excessive usage of apps, calls, and cameras, and ensure proper charger usage and efficient brightness settings. Upgrading smartphones and monitoring app usage can also help maintain battery life. Taking these simple steps will guarantee longer battery life, minimizing the need for constant charging.