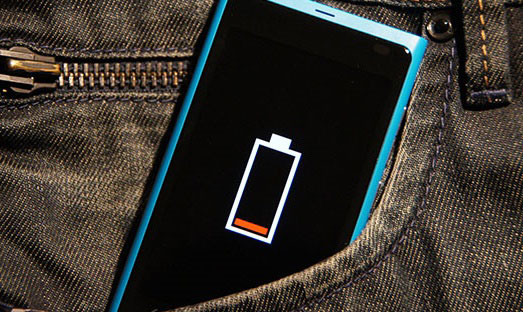 Asus Zenfone is a popular Android smartphone that uses Intel processors which are commonly used in bigger devices like laptops. As a result, the Asus Zenfone tends to be known for heating up easily and being wasteful of battery power. However, there are ways to save battery power and prolong the life of your Asus Zenfone. Here are 10 tips to help you save battery power without using any additional applications:
1. Power Management Settings: The Asus Zenfone comes with a pre-installed application called Power Saver that can manage battery usage. You can choose between three settings: Ultra-Saving mode, Optimized mode, and Custom mode depending on your needs. Ultra-Saving mode will give you the best power savings, but Optimized mode is preferred for stable performance.
2. Save Smart: Smart saving is a built-in feature that can be accessed from the status bar on your Asus Zenfone. This feature disables unnecessary functions running in the background of your system and saves battery power.
3. Deactivate Unnecessary Applications: The Asus Zenfone comes with many pre-installed applications, but you may not need all of them. You can disable any apps that you don't use by going to Settings > Application > Swipe to Tab All and disable any unnecessary applications.
4. Install Necessary Apps Only: To save space and avoid burdening your cellphone's performance, only install applications that you need like WhatsApp, Facebook, Instagram, Twitter, and important browser apps like Chrome.
5. Remove Default Applications (Root Only): If you have rooted your Asus Zenfone, you have access to system applications. You can delete unnecessary applications like Google Plus that are no longer active and burying memory space on your device.
6. Disable Unimportant Functions: To save more power, disable unimportant features like auto-rotate/screen rotation, location, synchronization, and data plan if not in use.
7. Reboot Device: If your Asus Zenfone feels hot when not in use, restart your device to restart any system processes that may be burdening your CPU and causing heat to form on the back of your cellphone casing.
8. Clear Cache: Removing cache will prevent heavy loads on your cellphone, this is important to keep your battery from losing power. You can enter Settings > Application > Clear cache or use a cleaner application to help clear cache.
9. Update Android System: Android OS updates are available to address any system bugs that may be contributing to your battery drainage. You can check for updates by going to Settings > System update.
10. Do Factory Reset: If your Asus Zenfone has slowed down and the battery life is poor, you can restore it by doing a factory reset. This will erase all data and apps from your device. To do this, you can enter Settings > Backup & reset.
By following these tips, you can prolong the battery life of your Asus Zenfone and avoid wastage due to the Intel Processor. These tips can also be applied to non-rooted Zenfone devices to save battery power and make it more economical to use. Try these tricks and see how much it extends your Zenfone's battery life!