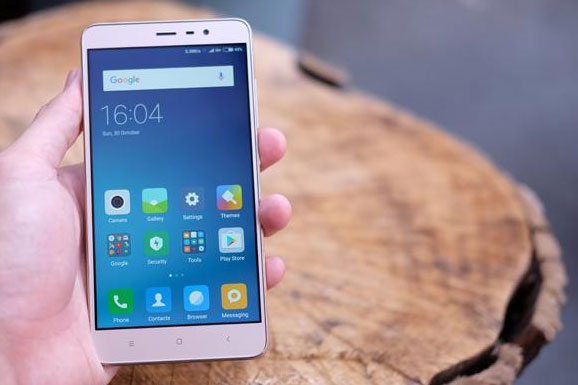 When using a Xiaomi smartphone, a weak signal can hinder internet access as well as phone and SMS connections. The issue often arises in low-lying areas where it is difficult to obtain a stable signal. Weather conditions such as rain and wind can also weaken signal strength, and using a 3G cell phone with a 4G internet card can impact signal quality. Weak signals can have many causes, from the location of the nearest base transceiver station (BTS) to system and component issues. However, there are steps users can take to address these problems.
The following are ten ways to help improve the signal on a Xiaomi smartphone:
1. Restart the Phone: Restarting the phone can help to refresh the system and restore normal signal function. Simply turn the phone off and then back on again.
2. Monitor Internet Quota: In some cases, the internet quota may have been exhausted, causing slow or no internet connection. Users should check their data usage and purchase additional quota as needed.
3. Refresh Cellular Data with Airplane Mode: A simple solution to weak signal strength is to turn on Airplane Mode and then reactivate cellular data. Users can also restart the phone once in Airplane Mode to refresh the connection.
4. Use Signal Booster Applications: Signal booster applications are available for download on the Play Store and can help improve internet connection stability. These applications come in a range of capacities and can be downloaded for free.
5. Correct APN Settings: Incorrect APN settings can cause signal loss and lead to weak connections. Users should ensure that APN settings are properly configured.
6. Move to a high location: Being in a low-lying area can make it difficult to obtain a strong signal. Moving to a higher location can help improve signal strength. Users can also try switching from 3G to 4G network.
7. Set to 3G/4G Network Only: Users can adjust network settings to 3G or 4G only mode, depending on phone specifications and network coverage, if experiencing weak signal even after trying various methods.
8. Use the Right Provider Network: Using the right provider network can also help to improve signal quality. Users should choose an operator with reliable and stable signal strength, such as XL, Indosat, or Telkomsel.
9. Find the Right Location: Users should identify locations with a strong signal, such as places close to a BTS or high places. Leaving the house and walking around can be a good way to locate areas with strong signals.
10. Update the Android System: User should also regularly update their operating system and applications to prevent hardware issues. Updating the system will also fix weaknesses in the previous version.
If all the above methods fail to improve signal strength, users can refer to a previous article on how to overcome weak and often lost signals on a phone.
In conclusion, having a weak signal on a Xiaomi smartphone can be frustrating. However, there are various steps users can take to address the issue, from restarting the phone to adjusting network settings. By following these methods, users can enjoy uninterrupted internet connectivity, which is crucial in today's world where virtual communication and productivity are essential.