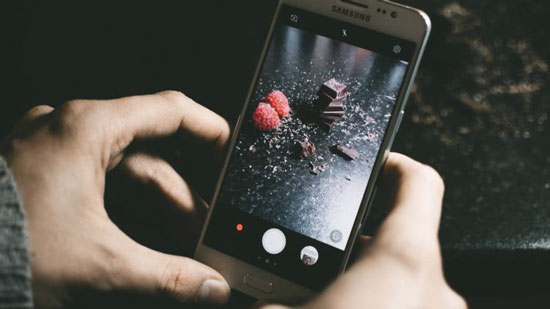 Nowadays, smartphones are equipped with high-quality cameras that are comparable to point-and-shoot cameras. This makes it easier for people to take photos on-the-go and leave their digital cameras at home. Since most people use Android smartphones to take pictures, we have compiled a list of the top 10 free photo editing apps that will make you feel like a professional photographer.
1. PicsArt Photo Studio
With over 100 million installs on the Android market, PicsArt Photo Studio is one of the most popular photo editing apps available. This all-in-one app has a photo editor, drawing tools, photo grid, collage maker, and more. Users can manipulate photos with a variety of effects, masks, borders, stickers, text tools, clipart graphics, callouts, frames, additional tools, and more. PicsArt also has its own social networking service, allowing users to share their photos with the largest mobile art-based community.
2. Snapseed
Snapseed is a powerful photo editing app developed by Nik Software Inc. With advanced features like Selective Adjust and Image Tune, users can highlight and focus on specific objects or areas and adjust brightness, shadows, white balance, saturation, and other effects. Snapseed also includes frames, texture, and tone adjustments, and sharing via email.
3. Pixlr Express
Pixlr Express, developed by Autodesk Inc, is a versatile photo editing app that allows users to quickly crop, resize, and retouch any image. It has Photoshop effects such as pencil, poster, halftone, watercolor, sketch, and more for power users. Pixlr Express also features collage photos, focus blur, denoise, and an auto-fix feature that adjusts brightness, color, exposure, contrast, and more with just one click.
4. Photo Editor by Aviary
Aviary is another powerful photo editor that allows users to quickly edit photos with its one-tap auto enhance tool. It has a set of cosmetic tools that remove blemishes, whiten teeth, and remove red eyes. Aviary is perfect for image correction, making photos more appealing. Users can also customize their screens by dragging and dropping their favorite toolsets.
5. Pixlr-o-matic
Pixlr-o-matic is a fun photo editing app that comes with various filters, effects, borders, and overlays. With three categories of photo filters, light filters, and photo frames, Pixlr-o-matic allows users to completely transform their images. The only drawback is applying the effect, which only allows one filter from each category. However, Pixlr-o-matic is still a great photo editor that does not bombard users with ads.
6. Befunky Photo Editor
Befunky is an all-in-one photo editing app that provides all the tools to suit any user's needs. It offers additional effects, such as Polaroid, Filmstrip, Halftone, to give photos a stylish look. Befunky also allows users to add an unlimited number of effects on photos to create a unique look. It supports tablets, and is available in a free as well as a paid version.
7. Cymera Photo Editor
Cymera is a multi-purpose application designed to be used as both a camera and a photo editor. It has everything users need in a smartphone camera and photo editor to help them capture and edit images. Cymera offers a wide variety of handpicked filters, shooting modes, face detection, collage effects, and over 800 decoration options. Users can overlay decorations to make photos more fun or draw pictures for free.
8. PicSay
PicSay is an award-winning mobile photo editing application that combines basic editing features with unique functions to produce attractive photos. It has features like Distort, Dizziness, Invert, Pixelate, Rainbow, and Spotlight. PicSay also allows users to add Word Balloons, Text, and Stickers, with the ability to create word balloons setting it apart from other apps. Users can adjust contrast, brightness, exposure, temperature, and apply artistic effects as well.
9. VSCO Cam
VSCO Cam is one of the best camera apps on Android. It offers various photo editing tools that allow users to fully edit and customize their photos. VSCO Cam editing tools include crop, rotate, sharpness, brightness, contrast, saturation, highlights, shadows, and more. VSCO Cam also has great filters to enhance the beauty of photos. Like PicsArt, VSCO Cam has its own community where users can join and share their edits.
10. Advanced Photo Editor
Photo Editor Pro is a powerful photo editing app that allows users to edit and enhance their photos like a professional. It features a one-tap auto enhance feature, color splash, filters, frames, and basic features like crop, rotate, color balance, and red eye removal. It also has lots of amazing effects like Avenue, Arizona, Clyde, Dean, Haas, Lucky, Sage, and more.
11. InstaSize
InstaSize is a popular photo editing app used by over 30 million users from around the world. This app has features for changing color, contrast, brightness, density, and more. Users can also combine various photos into one interesting collage. Best of all, InstaSize automatically saves photos in high resolution.
In conclusion, these photo editing apps provide a range of features for users to enhance and customize their photos. Try them out and unleash your creativity!