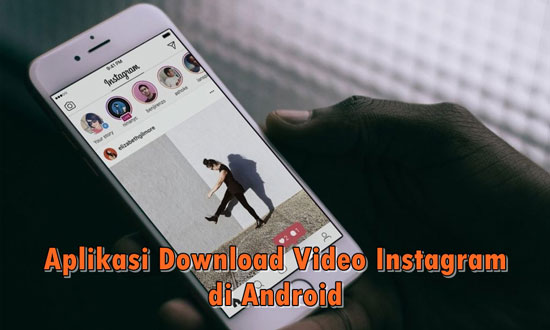 The story of Instagram begins with the efforts of Kevin Systrom and Mike Krieger, both of whom had previously worked for Google and Twitter. They desired to start their own business, and thus developed an application called Burbn, which was focused on combining location-based features and mobile photography. With this app, users could check into different locations and share photos. However, Systrom and Krieger realized that Burbn was too similar to Foursquare, a location-sharing app. Therefore, they decided to pivot their focus to developing a social media platform featuring photos and videos, which they named Instagram.
Instagram has become one of the most popular social media platforms, largely due to its unique presentation of visual content as the main focal point. Users are unable to download photos and videos from Instagram directly, which has led to the development of various third-party applications that allow users to perform this task. This article will explore 10 of the best video download applications available for Instagram on Android devices, their features and advantages.
1. Video Downloader for Instagram
Video Downloader for Instagram is a standard application for downloading Instagram content. It features minimal ads, which makes the user experience much more pleasant. To use this app, simply copy the content link from Instagram, paste it into the app and download the content. Video Downloader for Instagram is available for free on the Play Store.
2. InstaSave
InstaSave is a practical and user-friendly application for downloading Instagram videos. After logging in to the app, users can download the desired video with a single click. Additionally, InstaSave can also be used to download photos with the same ease.
3. SwiftSave for Instagram
SwiftSave for Instagram is similar to InstaSave, requiring users to log in before downloading a video. The app also features a security pin to ensure user privacy and prevent unauthorized access to downloaded content.
4. IGTV Downloader
With the recent launch of IGTV, a feature that allows users to watch longer-form videos on Instagram, a new crop of apps has emerged, including IGTV Downloader. This app lets users download IGTV videos by copying and pasting the content link.
5. FastSave for Instagram
FastSave for Instagram is a practical and efficient application for downloading Instagram videos and photos. This app allows for quick processing and downloading of files with just one click. It also features a bubble icon method, allowing users to download multiple videos at the same time.
6. IFTTT
IFTTT is a slightly more complicated app that requires users to have accounts with Instagram, Dropbox, and IFTTT. After configuring the app, Instagram video downloads can be stored in Dropbox automatically. IFTTT is available on Android, iOS, and PC.
7. Inst Download
Inst Download is a simple and straightforward app that can be used to download videos via Instagram links. After copying and pasting the link, the app will automatically download the content.
8. Downloadgram
Downloadgram is a website that allows for easy downloading of pictures and videos on Instagram. Simply copy and paste the video link into the website, then click download. Downloadgram can be accessed on Android, iOS, and PC.
9. All Video Downloader
The All Video Downloader app can be used to download videos not only from Instagram but also from Facebook and VK. Like other video download applications, this app requires users to copy and paste the content link.
10. QuickSave for Instagram
QuickSave for Instagram is a lightweight app with an array of interesting features. To download videos, users must open the QuickSave app, copy the share URL of the video on Instagram, and then reopen QuickSave to download the video.
All of the above applications are high-quality and unique in their own way, providing users with an array of options for downloading Instagram videos. By choosing an app that suits their preferences and needs, users can easily save their favorite Instagram videos for offline use.