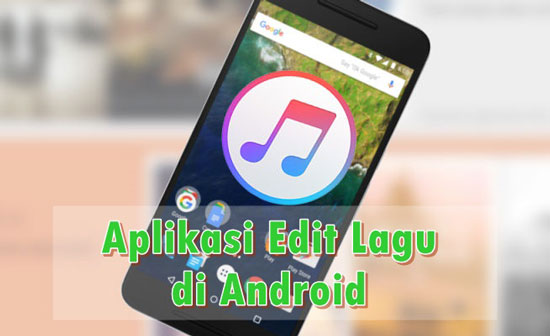 Music is an essential part of our lives, and everyone loves songs, from children to mothers who appreciate good music. Listening to music is not just a pastime but also has a calming effect on our minds, and it is known to help lighten our burdens. There are numerous genres of music today, and people often use different parts of songs for audio effects in videos they make. For this purpose, we require song editing applications that can cut, combine, and remove vocals or voices from songs for karaoke purposes. Here are the top 10 full-featured song editing applications on Android:
1. EdjingMix – This application is suitable for individuals who love DJ music genres and provides a fun way to edit songs in a DJ style. Users can choose a DJ song from their cellphone files or use a song provided by the application and edit it using the DJ-style view.
2. MusicMaker JAM – This song editing application is versatile and can be used for various song genres such as disco, regular orchestras, and other types of songs. It also comes with high-quality FLAC and MP3 format options, effects, and a voice recorder feature ideal for karaoke.
3. Lexis Audio Editor – Apart from song editing, this song editing application by Pamsys developer also includes the copying of songs and the addition of unique effects. It also allows the user to adjust the tempo, close, and pitch of the edited song. The application is available for free on the Google Play store.
4. Cross DJ Free – This song editing application can transform any regular song into a DJ song and is easy to use for those who are just starting to edit songs. It provides music DJ effects and can mix several songs to create one song.
5. n-Track Studio Music DAW – This song editing app is a professional option and comes with high-quality audio recording functions for appealing results. It has been used for vocal recording needs and editing to add to videos, and the sound recording is comparable to other voice recorder apps. The n-Track Studio is available for $249,000 on the Google Play store.
6. Audio Evolution Mobile Studio – This well-rounded audio editing application is convenient for audio editors on mobile and can record audio and play several tracks simultaneously. It is ideal for creating one's DJ songs, and though a paid app, its features are worth the investment.
7. FL Studio Mobile – The FL Studio Mobile application is suitable for individuals who enjoy Electronic dance music (EDM), and it enables users to create their own modern genres with their Android smartphone.
8. WavePad Audio Editor Free – For those who prefer free song editing apps, WavePad Audio Editor Free is an excellent option with audio trimming and audio noise removal features. Edited audio can be used as a ringtone for calls.
9. AndroSound Audio Editor – This free song editing app has many cool features, including the ability to add echo, extract audio from videos, edit audio ID tags, among others. It is also suitable for android devices with minimal specs.
10. Music Editor – Another free song editing application on Android is the Music Editor, with common functions like audio splitting, mixing, speed editing, mute options, and compression.
Conclusion:
Song editing applications enable us to explore our creativity and create new content. The above list includes ten full-featured song editing applications that are suitable for artists, editors, and music lovers worldwide. They represent both paid and free options, offering versatile features that meet different needs and preferences.