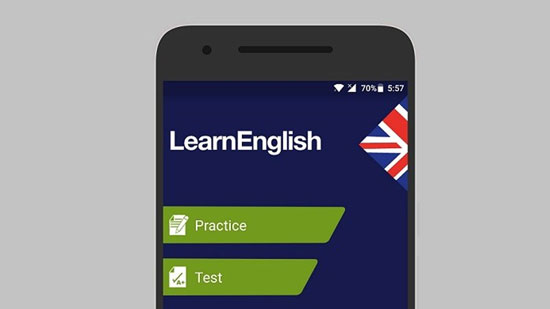 Are you looking for ways to quickly become fluent in English but without spending a fortune on private lessons? Look no further than the plethora of English learning apps available on Android devices. By regularly using these apps and even watching foreign films spoken in English, you can quickly improve your fluency and understanding of the language. Here are ten of the best English learning apps available:
1. Learn to Speak English With Busuu: This app is easy to use and practical for anyone looking to learn English the universal language fluently and correctly. With access to additional learning materials, users can hone their English speaking skills to perfection.
2. English Listening & Speaking: This app will help users learn proper English speaking and gain confidence in their ability to hear and comprehend spoken English. Designed with features like Sentence Building Game, Word Chain Game, and Vocabulary Building Game, this app ensures that learning is never boring.
3. Hello English: This app offers an interactive and creative way of learning English, with over 475 interactive lessons covering everything from speaking and grammar to vocabulary and conversation. It encourages learning through play and provides opportunities for social learning by connecting users with others in their quest to become fluent English speakers.
4. Voxy: This app offers the ability to customize study materials based on individual interests and abilities, making it an ideal choice for both advanced and beginner English learners. With unique features such as personalized feedback, users will quickly advance in their learning and focus solely on improving their English language skills.
5. English Conversation Practice: Available for all Android users, this app is designed to help users learn English by focusing on speaking practice and conversation. It includes over 200 conversation lessons, and users can take exams to test their understanding of the content.
6. Learn English Daily: No longer do you need to spend a lot of money on private tutoring to become fluent in English. With just your smartphone and the Learn English Daily app, users can train themselves to speak proper English using conversation and grammar exercises.
7. Duolingo: This app boasts an easy-to-use interface and teaches a range of foreign languages besides English, including Chinese, Polish, and Russian. It provides numerous levels of learning, with regularly updated vocabulary on various topics like health, education, and science.
8. Learn English Grammar Quickly: As the name suggests, this app is ideal for those looking to improve their English grammar quickly and easily. With features like grammar and speaking exercises and quizzes, users can quickly develop and improve their English language skills.
9. Rosetta Stone: Aimed at all ages, the Rosetta Stone app teaches a range of languages, including German, French, and Italian. It offers a simple interface and thousands of words to help improve users' vocabulary for an all-around English learning experience.
10. Memrise: This app's main focus is vocabulary, which is crucial in learning English fluently and confidently. Interactivity with other users and 30 levels of learning make this app an exciting and practical tool to improve English language skills.
In conclusion, with these English learning apps available on Android devices, there is no excuse not to become fluent in English quickly and easily. Whether you are a beginner or an advanced learner, there is an app suitable for all needs and interests. By using these apps consistently, you can quickly gain the confidence and capability to communicate fluently in English.