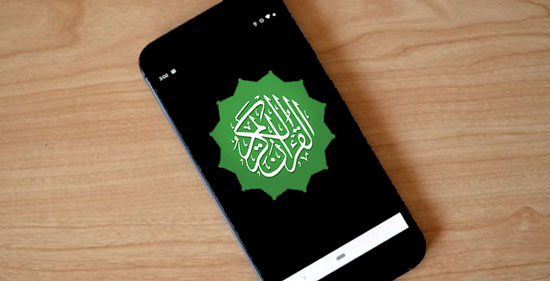 For Muslims, having access to the Koran is of utmost importance. However, it is not always feasible to carry the book around, especially when on the move. Fortunately, there are now many Al Quran applications available for smartphone devices, including Android and other operating systems. Such apps make it easier for Muslims to read the Koran anywhere and at any time. In this post, we highlight the ten best Al Quran applications for Android.
1. Indonesian Koran
The first application on this list is the Indonesian Koran. This app is perfect for those who want to read the Koran in landscape or portrait mode. The translation is also displayed in Indonesian, making it easy to understand the holy verses. In addition, the app features two themes: dark and light, and comes with an audio controller for convenient listening. Users can also share the verses they read on social media.
2. MyQuran International PRO
Although it's a paid app, MyQuran International PRO provides an impressive reading experience. The app offers a complete collection of holy verses along with translations. The interface is simple, easy to navigate and user-friendly. Besides the Koran, the app also includes a wide range of prayers and Asmaul Husna.
3. Al-Quran Al-Hadi
Al-Quran Al-Hadi is not just a reading app but also provides a range of study features for Muslims who want to delve deeper into the meanings of the holy verses. The app has an easy-to-use search engine that enables users to search for specific themes within the chapters of the Koran.
4. Al Quran Indonesian MP3
This application offers users various translation languages, making it easier to read or listen to the Koran no matter where you are. Users can choose from three Arabic font styles, and each letter can be downloaded individually. In addition, the app comes with customizable font and background colors.
5. Al Quran (Tafsir & Per Word)
The Al Quran application not only allows users to read the Koran but also provides a range of translation and interpretation features. You can listen to Qori reading Al Quran via audio and the app features colorful tajwit which can aid when reading the Koran. It also includes a note-making feature that enables users to insert notes for each verse.
6. MyQuran Al Quran and Translation
This app is simple and easy to read with clear graphics, and has been downloaded by thousands of users. The app includes translations and features a search engine for specific surahs. It also includes a collection of various prayers and Asmaul husna.
7. Verses of the Koran
This app is available in 20 different languages and includes a search feature that makes it easy to locate specific verses. It comes with two languages, Arabic, and Urdu. The app is perfect for those looking for a straightforward Koran with translation.
8. Al-Quran (Free)
This free app offers a user-friendly design with easy-to-read fonts, and the translation is in English. Additionally, users can share selected verses on social media platforms directly from the app.
9. Koran For Android
This application offers users 20 different languages and features a night mode for easy reading in low light. It's perfect for those who want access to the Koran in various languages.
10. Al'Quran Indonesian
This application features big letters, making it perfect for users who struggle with small text. It also includes a Qibla direction finder, making it easier for users unfamiliar with new locations to find direction for their prayers. The app also features audio recitation to aid in memorization.
In conclusion, having access to the Koran is now easier than ever with these Android apps. Users have a plethora of options to choose from, each providing its own unique features and design. It's up to each user to select the one that suits him or her best and makes reading the holy verses a more enjoyable experience.