Streaming sports is becoming more expensive and more complicated
The benefits of streaming sports are now in conflict with increasing costs and complexity. Media providers come out of the woodwork to stream sports, and pay top dollar for exclusive rights. As a result, recreational fans and sports players are paying more than ever to follow teams using a complicated myriad of vendors.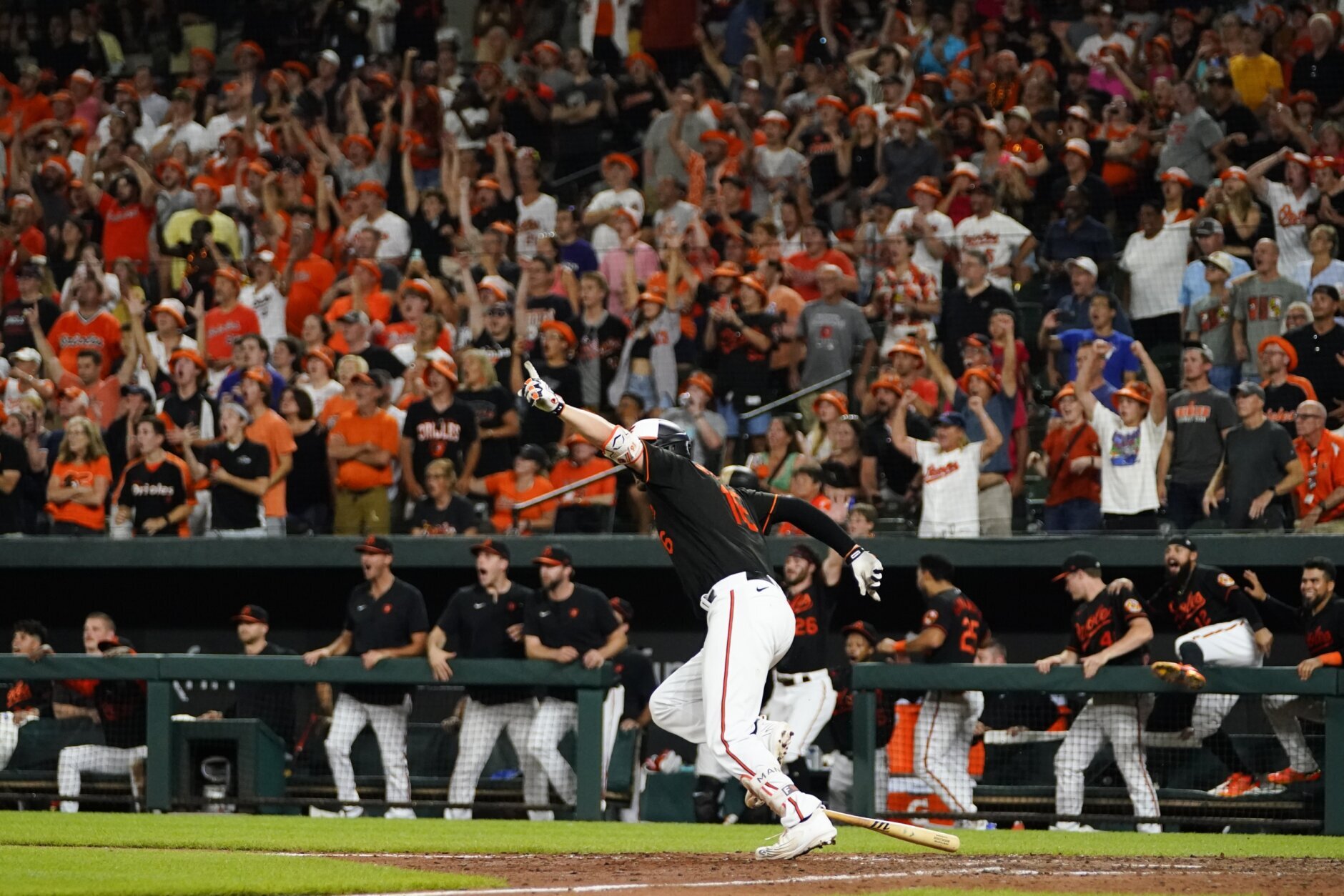 The Baltimore Orioles are hot right now, and have won their last six games. But if you want to see them play on Sunday, you will not find the game on a national network – or with your MLB.TV subscription. That's because Sunday's games are exclusive to Peacock premium subscribers.
Pros and cons of sports streaming
Having more competition for media rights has been a boon for sports leagues. Media providers pay top dollar for streaming sports. Amazon, for example, offered $ 100 million a year to stream F1, but lost to ESPN.
On the one hand, having more providers is also a benefit for sports enthusiasts. MLS fans complained for years about the lack of coverage. Now, with Apple TV +, they'll be able to watch every game. US-based cricket fans are likely to watch more IPL matches through Times Internet and Willow TV. But some leagues cut their media rights to a point where viewers pay more, while having more difficulty accessing games.
MLB has now provided exclusive coverage to both Peacock and Apple TV +. While MLB's Friday Night games are free – for now – on Apple TV +, MLB's current demographics have not had the easiest time accessing newer sports streaming providers. According to a 2017 Sports Business Journal the survey, the average age of MLB viewers is 57 years. It's older than most major league sports.
MLB may hope that offering more streaming options will bring in younger viewers, but possibly at the expense of its most loyal fans. Tweets like these are common.
The weekly reminder, @MLB, you joke about baseball fans with your pay-per-view game on Sunday morning. Dad has been watching the Mets for 60 years, paying $ 250 / month for cable, and having to pay $ 5 to watch the game, plus help signing up. No one in the family has the prize.

– BBK8_e (@ BBK8_e) June 26, 2022
The NFL is also cutting back on its media rights. In a recent CNBC interview, NFL Commissioner Roger Goodell said the NFL Sunday Ticket will go to a sports streaming service in 2023. Amazon, Apple and Disney (ESPN) are all up and running. The price tag for fans can be in the range of $ 300 / year.
Meanwhile, the regional media players are starting to weigh in. NESN offers a Boston-centric streaming service for $ 30 / month. Bally Sports (Sinclair Broadcast Group) launches a streaming service covering Milwaukee, Detroit, Tampa, Miami and Kansas City for $ 20 / month.
Leagues expect sports players to pay the bill
If you are a sports betting with skin in the game, it can be expensive for the coverage you want and need. But that's what the leagues and media providers are counting on, according to Sinclair's CEO Chris Ripley.
"Countless focus groups and studies have shown that people who like to bet on games are more engaged and watch more hours," said Ripley. "And DTC [direct to consumer streaming] the product will allow more "customization" for each fan. But let's be clear. No bets will be placed on Bally Sports +. People who want to place a bet will be referred to our licensed sports betting partners. "
The leagues know that sports betting is now a big part of their strategy. There's a reason the Las Vegas Raiders just hired Sandra Douglas Morgan as president. Morgan was most recently chairman of the Nevada Gaming Control Board and attorney for MGM Mirage. In fact, the NFL has just hired David Highill as the league's first manager dedicated to sports betting.
So the number and cost of sports streaming solutions may lose some boomers and middle class fans. But the leagues and media providers gamble on sports betting to find out and pay the price.