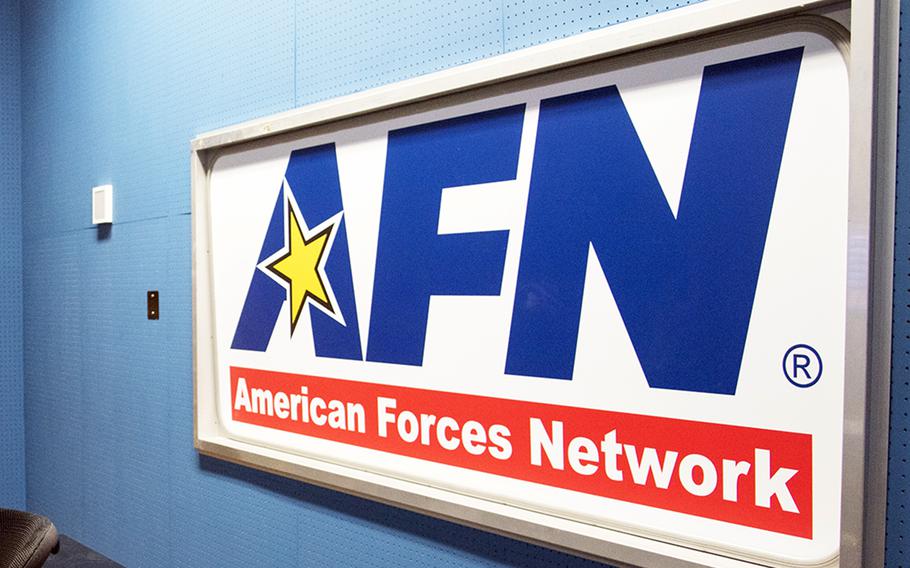 YOKOTA AIR BASE, Japan — After nearly six weeks of testing with real users in the Pacific, the AFN Now streaming app is ready for its worldwide debut, American Forces Network executives told Stars and Stripes.
The new app will be available Monday and will deliver AFN entertainment and news to viewers' smartphones and other mobile devices, network spokesman John Clearwater told Stars and Stripes via email Tuesday.
AFN is "working closely" with professional sports and hopes to get streaming rights for the app by the time it launches on Monday, he said, adding that the network hopes to stream the Super Bowl on Feb. 12.
AFN Now offers a variety of programming available on the AFN TV network, including popular shows like "Jeopardy," "Entertainment Tonight," news programs like "60 Minutes," reality TV shows, movies and documentaries.
"In just a few minutes, users can watch their favorite shows at the times and places that best suit their lifestyle," said Clearwater.
Users only need a mobile device, a network connection and to be verified in the Defense Enrollment Eligibility Reporting System, or DEERS, to enroll with the app.
AFN Now is free to download from Google Play and the App Store and is compatible with Apple and Android smartphones, tablets, some smart TVs and other home media devices, including AppleTV, Roku and Amazon Fire. The network also plans to offer the app through gaming consoles such as Xbox and PlayStation, Clearwater said.
AFN began testing the app with its Pacific audience on Sept. 20 and is getting about 250 to 300 viewers a week, Kimberly Antos, AFN head of digital platforms, told Stars and Stripes by phone Wednesday. She said 2,036 people had registered as of Tuesday.
"We got a lot of feedback from the public, which is great," she said of the Pacific Trial. "And they were able to help us identify a couple of issues that I think helped smooth out the process."
For example, the AFN team monitoring the trial found that the app took a significant amount of time to open and load content, a problem called latency, but feedback from the public allowed AFN to fix the problem within a day, Antos said.
The network established a helpline at (571) 559-1415, a US number available to foreign callers.
"It's amazing working on this project to go from four or five people in the room to actually see it get to this point, it's just so exciting and satisfying," AFN's head of television, Karreem Lowe, told Stars and Stripes by phone on Wednesday.
"We are all very humbled and happy to have put so much effort and work into this," he said. "To have the opportunity to have it experienced by this well-deserved audience is just amazing."
Clearwater said AFN will continue to develop and improve the AFN Now app with the addition of new features and capabilities.
AFN developed a quality product by listening to its audience, according to Antos.
"We really appreciate them," she said. "We value the feedback they give us in the pilot program and even beyond just on AFN services."
Antos encouraged AFN viewers to "get the word out, download and register and start streaming."
"And if you have any feedback you'd like to give, whether it's on AFN Now or any of our other programs, please go to MyAFN.net and leave your feedback there because we'd love to hear from the public," she said.