Senator Durbin considers the latest delivery room at KSB – Shaw Local
DIXON – US Senator Dick Durbin was briefed on KSB's last birth during a visit to the hospital on Thursday – a supplement constructed due to funding earmarked by the state's two senators.
"I can tell you as a downstater, I know the value of a hospital to a community," said Durbin, who is from East St. Louis and noted that some rural areas have lost hospital care.
Durbin said the $ 334,000 direct spending grant he and Senator Tammy Duckworth granted to KSB was intended to enable the hospital – in its 125th year – to maintain quality care, remain a pillar of society and have a strong future.
[ Sens. Durbin and Duckworth make direct spending request for KSB ]
Durbin did not visit the completed maternity ward, but was briefed on it by hospital administrators and shown pictures of it.
The hospital did not indicate whether the area was banned because it was in use – it is the first of four the hospital hopes to build – or whether there were concerns related to COVID-19 reductions.
KSB's funding request came through the selection criteria set by the two senators.
David L. Schreiner, president and CEO of KSB, said when Duckworth informed him of the grant, she said that the hospital's independence and that it serves an expansive rural area were differentiating factors.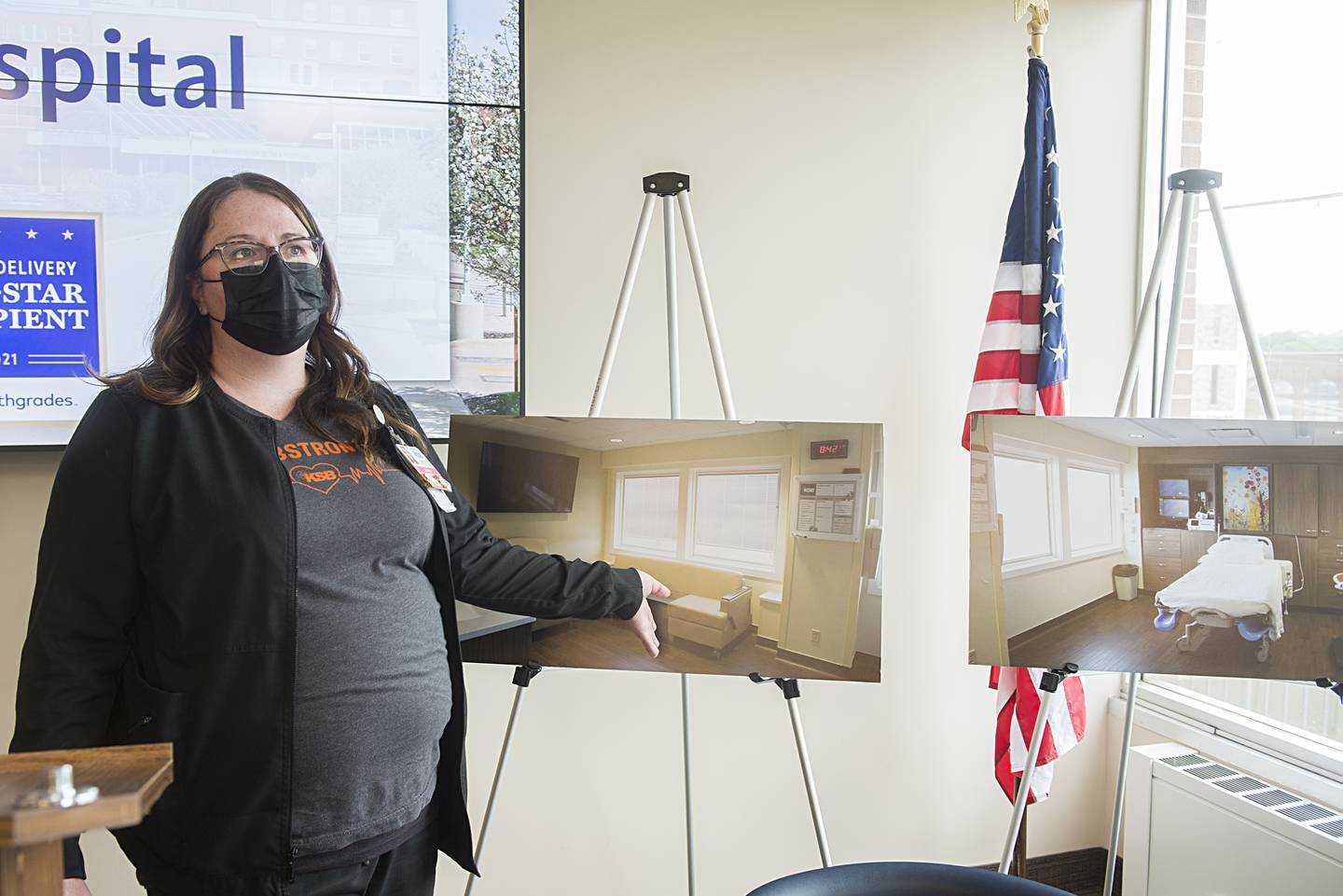 Durbin repeated it in his comments: "I think Senator Duckworth and I really learned under the COVID value of a hospital in a community."
Gwen Strum, a registered nurse working in the obstetrics department, explained the functions of the room, which allow care for mothers before and after the birth.
"With the rooms, we wanted to have a patient area, a family area, the nursing area and then common," she said. Fetal monitors are stored in cabinets behind the patient's bed, which then slide out of sight after birth.
She also pointed out the sink in the room, an important part of nurses who model care for newborns.
"So it's actually like a dip thing that we can show mothers and their families how to make a bath for the babies that keeps them calm."
The rooms also have a pull-out sleeping area for a spouse or support person so that they can stay with the mother and newborn.
KSB's Kevin Marx said that the addition of the consolidated rooms for childbirth and recovery is important due to its location in relation to other hospitals that offer obstetrics. KSB and CGH in Sterling are the only hospital within about an hour's drive to the nearest nearest hospital that provides that care.
"We believe it is our responsibility and we take it very, very seriously," he said.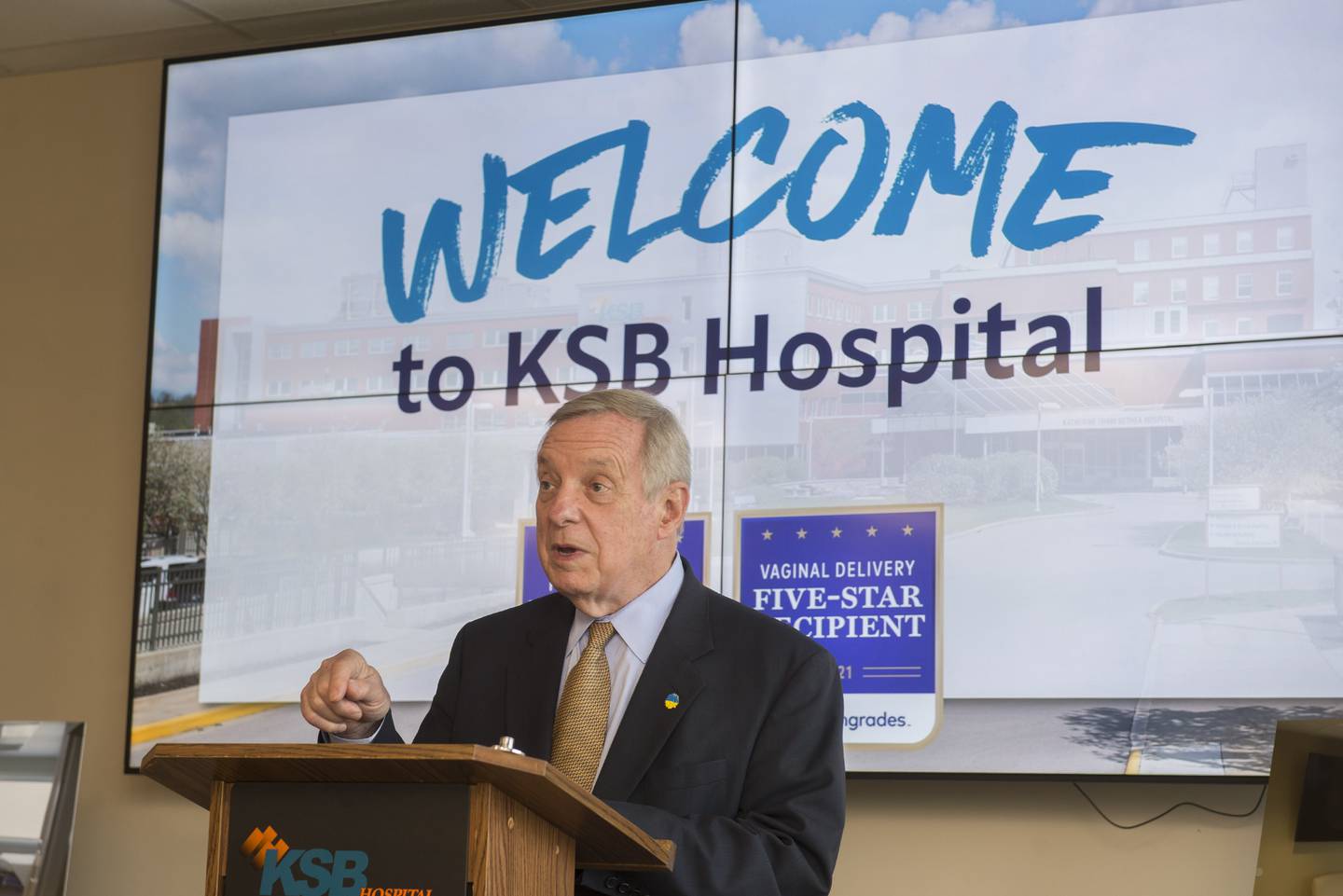 Schreiner said it will take around $ 1 million in total to build the four rooms. The first took about three months to build. To stretch the money, much of the construction was done with internal maintenance.
Supply chain problems, such as acquiring new beds, available materials will make it difficult to estimate a fixed date for completion of the entire project, Schreiner said.