Digimon Survive gets review bombed on Metacritic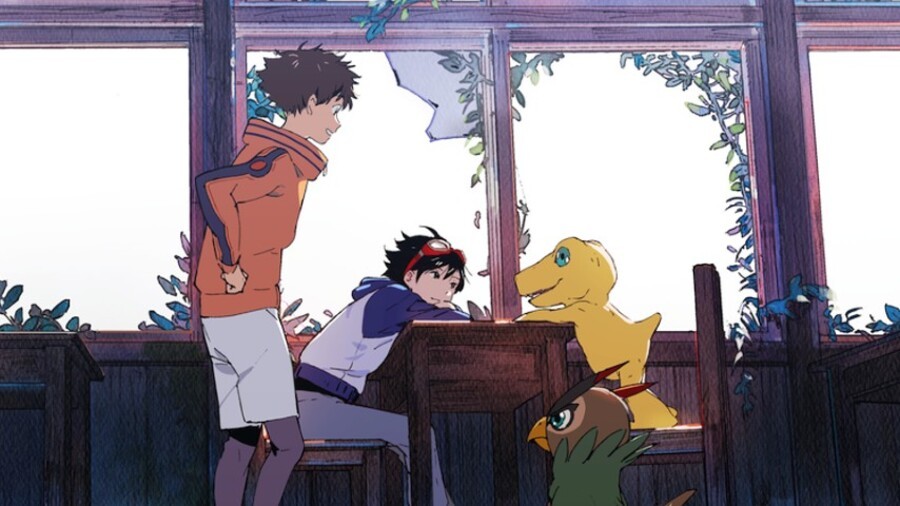 Bandai Namco's Digimon Survive launched last Friday, and many Digimon fans have been rushing to pick up a copy of the game. Out on Xbox One, PS4, Switch and PC, the game combines visual novel elements with some strategy RPG gameplay and is a completely different Digimon game.
Despite some fans being excited to get their hands on this much-delayed Digimon game, Digimon Survive is currently getting bombed on Metacritic. TheGamer reports that users are flocking to the aggregate site to share their opinions and score the game down. Over the weekend, user scores for the Switch version were as low as 1.6, and by the time TheGamer spotted it, it had jumped up a bit to 4.3.
The negative reviews posted on the site seem to share the same sentiments. One user, who copied his comment across all four platform pages, says "It would be a Digimon game that I would really enjoy if it wasn't so loaded with those VN elements that are completely out of place." Others on Twitter state that the review bombardment is due to "misleading marketing".
When the game was originally announced in 2018, Bandai Namco stated that Digimon Survive would be "a survival SRPG that combines 2D and 3D with many genres". And in various interviews, Digimon Survives producer Habu Kazumasa has clarified that the game would be more like an "interactive Digimon anime":
However, the mix of genres and some of the earlier marketing has led to some confusion. We can understand people being disappointed when something isn't what they expect it to be, but as recently as Digimon Con, the game's producer clarified that the game is "70% visual novel and 30% strategy RPG". And recent marketing has also emphasized the cutscene and interaction parts of the game.
However, the game's fans have not taken this lightly, and have rallied to help increase the game's user score on Metacritic across all four platforms.
One reviewer has said: "I don't understand all the unnecessary hate on this game, IT IS a visual novel first, an SRPG second". Another, in a 10/10 review, has been like-minded about impressions "If you like visual novels, you'll like this game. If you like strategy RPG combat. You'll like this game. If you're just here for the fight, this could be a tough sell".
This positivity seems to be helping at the moment. At the time of writing, the Switch version has been bumped to 7.1 from 180 user ratings.
We're currently working on our own review of the game – as the review codes for the game were released late – but in the meantime, why not check out our sister site Push Square's take on this visual novel/strategy RPG hybrid?
Are you satisfied with the balance of gameplay in Digimon Survive? Are you waiting for more impressions before picking up the game? Let us know!