Canon EOS R7 review: One of the best cameras Canon makes
Canon users don't expect an APS-C model camera to be the best the company has to offer, but the EOS R7 takes enough from its flagship cameras and offers it at a tempting price to make it a compelling proposition.
Build quality and design
The Canon EOS R7 weighs one pound, 612 grams with the battery and one memory card installed. It measures 5.2 inches wide (132 millimeters) by 3.6 inches tall (90.4 millimeters) by 3.6 inches at the grip (91.7 millimeters). Overall, it feels like a decent balance of trying to be compact without sacrificing the fact that it's made to fit comfortably in the hand.
With some full-frame RF lenses, like the 14-35mm f/4L, I find that the back of my fingers rub against the lens because there isn't enough clearance for the grip. This is not something I usually report and can't remember a camera other than the R10 where this is an issue for my hand size.
A solution to this would be to add a vertical grip which would change how my fingers can be angled into the grip with the added height. However, it's clear Canon has no intention of releasing one, as the battery cover isn't easily removable, there are no adjustment holes on the bottom, and there's no clear way the grip's controls will connect electronically to the body.
This new body design is slightly more complex than the EOS R10 that it was announced alongside, but not quite as nice as the EOS 90D in terms of layout. There's no screen on top, and I think it's missing something when it comes to direct access buttons and dials. As the higher end of Canon's two APS-C mirrorless cameras, I expected a better palette to work from than this.
With this camera, Canon tries out a new multi-controller joystick that is inside a flat circular disc. It is positioned in line with the tip of a user's thumb, and the purpose is to have these two controls in the same place for quick switching and interaction. My thumb can only be in one place at a time, so I get the appeal of stacking controls like this.
In practice, I have not noticed any advantage compared to a traditional unpaired setup. We're all going to have different levels of interaction with these controls, but for my shooting I've learned that it's not essential for them to be interconnected in this way.
A downside to this camera is that there are only two control wheels while there are three ways to control exposure: shutter speed, aperture and ISO. I manipulate shutter speed and ISO far more often than I touch aperture, so I'd like to switch the rear dial to ISO. It is technically possible, but Canon stopped its efforts there. No button on the camera can be programmed to be an aperture control in the same way that many can be set to press and change the ISO. This sounds like a niche problem, but it's actually part of something bigger.
Every time I think of an acceptable solution to something I don't like about Canon cameras, it ends in an abrupt dead end because the company doesn't offer enough of its full menu of customization options. Canon arbitrarily limits which buttons can be customized and which customizations can be made for that specific button. But hey, most buttons can be programmed to "create folder", which 100% totally requires one-tap access in the middle of the action (sarcasm, of course).
While the stacked multi-controller and dial are good – that is, neither good nor bad – I have to say that the on/off/film switch has to be one of the most questionable interface choices I've seen on a camera. It has the most ergonomic and relaxing positions for a thumb to rest on the camera; you know, where many times you find an exposure dial because of how perfect the location is. But on the R7, it's completely wasted on a function we never handle during shooting. Another location would be a better choice than where it is now.
The R7 has a three-inch flip-out screen (also referred to as a vari-angle) with 1.62 million dot resolution. The electronic applicant has 2.36 million points. This is a better LCD than the R10 and 90D, but worse for both the LCD and viewfinder compared to the aging EOS R. The viewfinder is noticeably low quality for a 2022 release and may not make a good first impression on those transferring from DSLRs are simply about how the world looks. The screen also has room for improvement, but I'm actually impressed with the viewing angle and the brightness it offers that can overcome the sun while monitoring outside.
On the right side of the camera is a sliding cover that houses two UHS-II SD card slots, similar to the EOS R6. The R7 takes LP-E6NH batteries, which are the same type found in the R6 and R5, and are larger than those used in the R10. After taking about 900 photos in a day, the battery still had about a third of its life left.
Finally, it is worth mentioning that the EOS R7 has dust and moisture resistance comparable to the 90D. This is better than the R10 where obvious entry points, such as the battery door on the bottom, have no seal protection. Another dust path that is blocked is at the sensor: this camera actually has a mechanical shutter that blocks the sensor when the camera is turned off.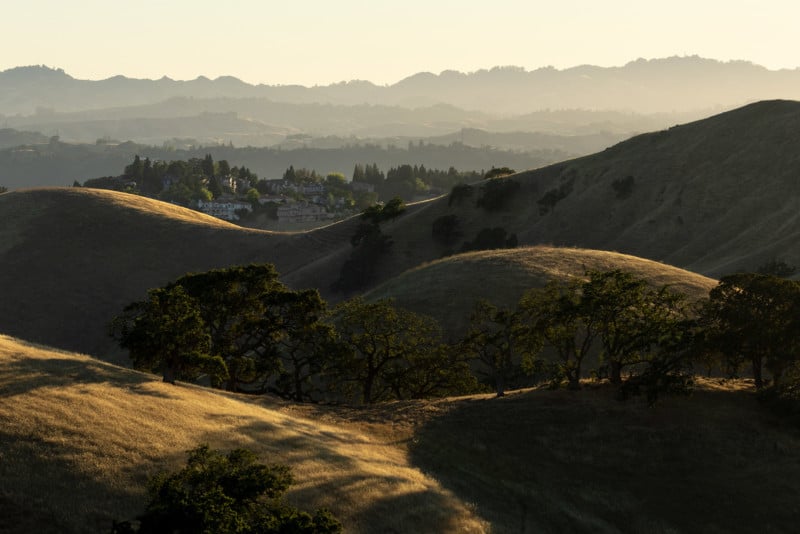 Image quality
The Canon EOS R7 uses a newly developed 32.5 megapixel APS-C sensor and DIGIC X image processor. Canon is clear that this is not the same sensor as in the 90D, despite the same megapixel resolution. The results are pretty amazing and I love the images I get out of this camera. There is complexity in the dynamic range that renders scenes beautifully, and the colors are classic Canon throughout. That said, the straight-out-of-camera product has never meant much to me, and with the R7's RAW files, I find plenty of data to push and pull even further without making a mess.
Looking at the noise levels of this APS-C sensor, it is fully competent considering the size and price of the camera. ISO 800 is where problems used to start with the 7D Mark II I once owned – Canon's previous APS-C flagship – but here it's still well within range. Generally speaking, ISO 3200 seems to be where detail starts to wash away. That's not bad at all, considering that a couple of clicks from there is where good full-frame cameras will also start to show similar results.
One of the great features of the R7 is the in-body image stabilization that can compensate for camera shake up to seven stops when combined with a lens that has optical stabilization. Many of my shots with the camera were taken with the RF 100-500mm and EF 100-400mm lenses, and after adding the 1.6x crop factor, I can only appreciate how stable the frames are even when the light gets low and the shutter speeds get slower .
The R7 can shoot continuously up to 15 frames per second with its mechanical shutter or up to 30 frames per second using the electronic shutter. This is not a back-illuminated stacked sensor, and the camera is prone to rolling shutter effects with fast-moving objects in electronic shutter mode. This limits its usefulness for achieving 30 frames per second, and it's better to leave it on full mechanical to capture action.
During my time shooting primarily birds with this camera, I never once naturally hit the buffer limit. This is when the camera shoots so many images and records them as quickly as it can on the SD card that it temporarily stops recording so that it can keep up with the data flow. At worst, at 30 frames per second, the camera could shoot up to 61 JPEG+RAW images provided I used a fast 299 MB/s write speed card. It took 8.5 seconds to remove all these frames from the buffer.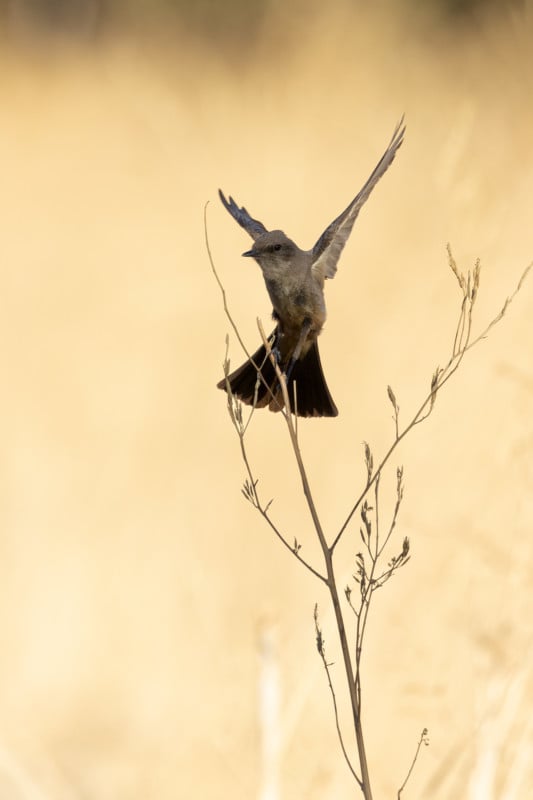 Autofocus on the EOS R7 gives it a fair shake at mimicking the intelligence of the best camera available today, the $6,000 EOS R3. Functionally, it's the same great experience. With subject tracking enabled, anywhere in the frame is good enough for the camera to find a subject. We no longer need to select an appropriate focus area and place it over the subject to start tracking the eye, head or body. The R7, like the R3, can also track vehicles intelligently.
That said, the difference is with reliability. Even when I see the subject tracked in the viewfinder, the resulting sequence of images will still have some out of focus. Since the camera seems to understand the scene, this could be something lens-dependent, or it could be that the combination isn't communicating fast enough.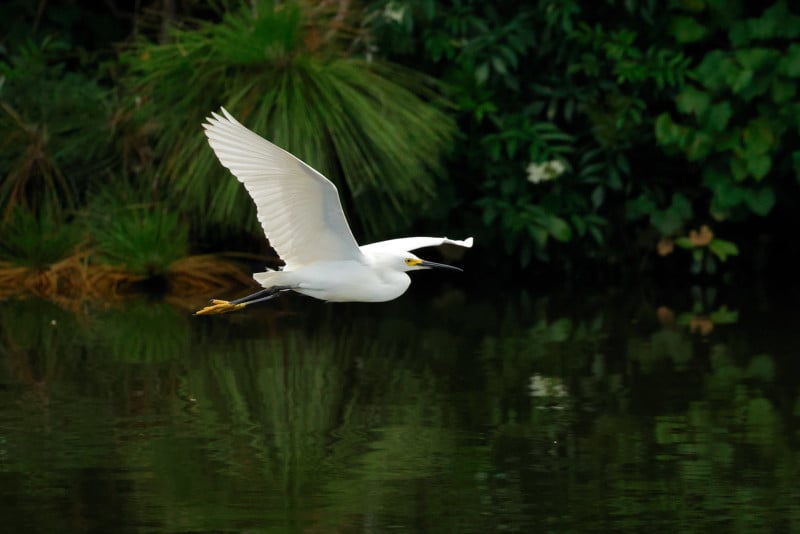 One of Canon's best cameras
Calling the Canon EOS R7 one of Canon's best cameras is a tall claim, but I think it's still deserved. We're talking about a $1,500 camera that can get away with doing pretty much anything at a high level. It feels pretty nice in the hand, is weather sealed, plus includes many of the company's latest software features inside. The 32.5-megapixel APS-C sensor with in-body image stabilization is capable of capturing some beautifully rendered images with room to crop and compose in post. It's shockingly fast in both frames per second and autofocus, which makes it much easier to get away with keepers.
Although not touched upon in this review, even the video recording is ready for assignment with the 10-bit 4K 60p footage it can record, which is oversampled from 7K, is very good and the ability to harvest so much dynamic range as possible with Canon Logg 3 is also possible.
Some downsides are that the design of the camera's buttons and dials could be so much better, and Canon continues to make users suffer from incorrect button alignment. Thirty frames per second also sounds very good for marketing, but it will usually be the 15 frames per second you will actually use.
Are there alternatives?
The Canon EOS R7 was announced alongside the EOS R10, another APS-C camera that costs $500 less. The R10 has a slightly smaller chassis without weather sealing, takes a smaller battery and only has room for one UHS-II card slot instead of two. It lacks in-body image stabilization and has fewer megapixels. It also has a slower maximum shutter speed, poorer low-light autofocus, and a lower-resolution viewfinder and rear LCD screen.
There's a lot to be gained from that extra $500 if your budget allows.
Otherwise, you'll probably want to consider either the Fujifilm X-T4, X-H2S, or a Sony APS-C like the ZV-E10.
Should you buy it?
Yes. Overall, the Canon EOS R7 succeeds at almost everything it tries to be. There may be some features left off the wish list, but it's still an excellent camera.