Sources close to Ahsoka claim that the Star Wars spinoff will include various incarnations of its titular protagonist from throughout history.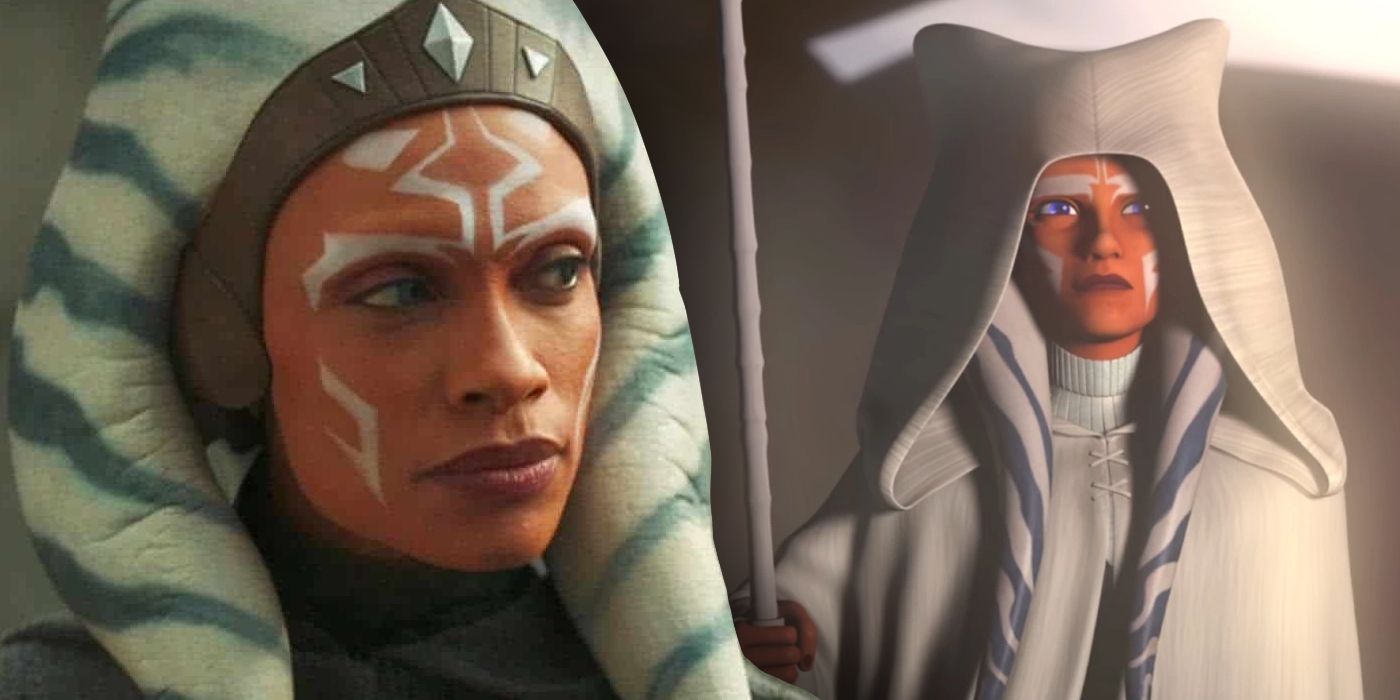 A new report claims so Star Wars spinoff Ahsoka will feature multiple versions of its fan-favorite protagonist, former Jedi-in-training Ahsoka Tano.
The report comes courtesy of Making Star Wars. It is claimed Ahsoka will portray the main character at various points in Star Wars continuity, including as a teenager and as an adult (wearing the same white robes she wore at the end of the animated series Star Wars Rebels). Actress Rosario Dawson will apparently not play the teenage Ahsoka, but who will is not yet known. The report goes on to say that the various Ahsokas will appear via World Between Worlds, a mysterious plane introduced in Rebels where any moment in Star Wars the timeline of the universe can be accessed. Lucasfilm has yet to confirm the inclusion of multiple versions of Ahsoka or World Between Worlds in Ahsoka. As such, this report should be treated as pure speculation for now.
Related: Original Ahsoka Ashley Eckstein Posts Photo With Rosario Dawson
Talk about the younger Ahsoka appearing in Ahsoka will likely revive rumors that the character's original voice actor Ashley Eckstein may appear in the Disney+ spinoff. That said, Making Star Wars' sources made it clear that Eckstein would not physically portray the teenage Ahsoka, not ruling out the possibility that she would once again voice the one-time Jedi padawan. Eckstein herself recently dismissed rumors of a cameo, insisting that she will not appear in it Ahsoka and that seeing her on set was just her visit.
Is there a Vader vs Ahsoka rematch?
The Making Star Wars report's other big bombshell related to Ahsoka's former master, Darth Vader. According to the report, Ahsoka and Vader will fight multiple times in the spinoff and "in more ways than one." Franchise veteran Hayden Christensen will reportedly participate in at least one of those duels dressed in the same outfit he wore during Star Wars: Revenge of the Sithhis finale and not Vader's iconic armor. Ahsoka and Vader have only crossed lightsaber blades once before, in Star Wars Rebels Season 2, Episode 22, "Twilight of the Apprentice" (an event later revisited in Season 4, Episode 13, "A World Between Worlds.")
Related: Ahsoka's Series Will Reportedly Introduce a New Galaxy to the Star Wars Canon
Recent rumblings online suggest that Vader won't be the only practitioner of the dark side Ahsoka, either. The Nightsisters are also rumored to play a role in the Disney+ series, which will apparently reveal the origins of the Covenant's magic-oriented approach to the Force.
Ahsoka is expected to premiere sometime in 2023.
Source: Making Star Wars