Darth Vader is one of the most iconic villains in pop culture. He is the symbol of evil for some fans, and he is, of course, the warning story of George Lucas' story. Darth Vader has been sparingly explored in the movies and TV series produced by Lucasfilm and Disney, but there is so much material to adapt. We have seen him in the prequel trilogy in what was more of an origin story. He has been shown in Rogue One in one of his most recognizable scenes to date.
Finally, of course, we have seen him in the original trilogy. But did you know that he only had 12 minutes of screen time inside A new hope? Darth Vader is a bit of a recluse when it comes to customization as people often want to see more of him, but we get pieces of the pie. We have also seen him in animation, shown in Star Wars rebels. With Darth Vader is more smaller, but today we will rank story lines for a potential Disney Plus series that follows Obi-Wan Kenobi.

There are many Star Wars comics that are seamless on par with the big movies. With the exception of a few cases where the franchise lost its identity, there have always been good stories in it Star Wars comics and graphic novels.
5. Star Wars: Father Down
Written by Jason Aaron, Kieron Gillen, Mike Deodato Jr., and Salvador Larroca. Vader Down is a staple among them Star Wars audience. After colliding with the rebel alliance's vessel, Vader crash-lands on the planet Vrogas Vas, and the rebel organizes almost all of his factions to capture him. However, The Dark Lord of the Sith is not about to roll over and die. This story has many similar sequences Rogue Oneand may well take place after Obi-Wan Kenobi in a live-action miniseries.
4. Star Wars: Purge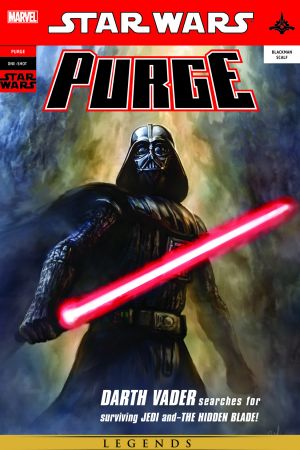 With John Ostrander writing this original comic, there is no doubt about a classic Star Wars piece. After the events in Revenge of the Sith, Darth Vader and the Empire had already fully committed themselves to the extermination of all surviving Jedi. Many people live in secret, but many find their new start on the road unbearable. A community of Jedi gathers to plan their upcoming action plan. Jedi Shadday betrays the others by inviting Darth Vader to the conference in the hope that everyone will be pressured to attack and kill Vader. And if you have read the cartoon or just the title, you will see the results of this betrayal. This is another interesting and frightening story that can be brought to the screen afterwards Obi-Wan Kenobi.

3. Darth Vader: Dark Lord of the Sith
Curated by Giuseppe Camuncoli and provided illustration and Charles Soule writing in 2017. Darth Vader: Dark Lord of the Sith is a story that fits well between Revenge of the Sith, and A new hope. This time period is perfectly given what we have seen in Obi-Wan Kenobi. In the installment, Vader cements the empire's rule over the galaxy by destroying all parts of the resistance movement. This series had the command to expand the inquisitors and demonstrate how Vader established his tower on Mustafar. It's something I'm sure fans will love watching live-action as well.
2. Darth Vader
During Marvel's 2015 run of Star Wars comics, they established the two comics. Darth Vader by Kieron Gillen and Salvador Larroca, and Star Wars by Jason Aaron and John Cassaday. After the death of the Death Star, Vader tried to re-establish himself as Emperor Palpatine's most faithful trustee, while he also struggled with the discovery that Luke Skywalker is his son. During their time with the company, Gillen and Larroca created a number of original characters, including the "decay adventurer" Dr. Chelli Aphra and the Wookiee sniper Black Krrsantan. Aphra quickly became a cult favorite, even launching its own excellent comic, and Krrsantan was recently featured in the Disney Plus series The book by Boba Fett. Watching this story come to life can make real fans praise the direction of the franchise.
1. Star Wars: Empire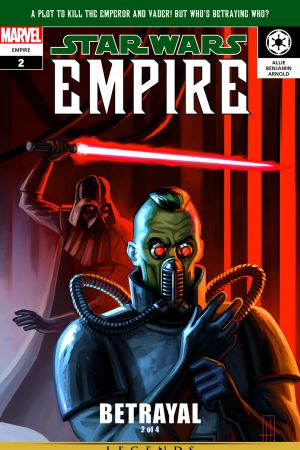 Finally, we explore the events that took place just weeks before A new hope. Scott Allie and Ryan Benjamin were created in 2008 and dive into a gripping story of betrayal in the empire in a four-part series. We have an appearance from none other than Boba Fett himself and a power-hungry shadow government consisting of Grand Mofs and imperial officers lays out a dangerous plan to assassinate Emperor Palpatine as well as Darth Vader and take control of the empire! The solitaire enables progress when the word spreads that a "Jedi" has appeared in a backwater world, and lures Vader away from his mentor. But perhaps the galaxy would not be enough to satisfy the wishes of some of the main characters, and before a while the coming assailants threaten to turn against each other. Underestimating Emperor Palpatine as expected and exploring the two-rule in this series is what makes it so captivating. It shows the beginning of the uprising and shows more of the empire's striking control of the galaxy. What more could we want Star Wars!
Follow us for more entertainment coverage on Facebook, TwitterInstagram and YouTube.