It has been over a month since Tencent Games rolled out the 2.3 update for almost all versions of PUBG Mobile, except BGMI. Fans welcomed a lot of new content to the game, including Lionel Messi Collaboration, football-themed items, modes, revamped Aftermath, gameplay improvements, weapon tweaks and many more.
The update is already available for Android and iOS on Google Play Store, Apple App Store and other brand-specific authorized application stores (for AOS only).
Besides the virtual stores, Tencent Games has also updated the APK download links on the game's official website so that players can install PUBG Mobile without much trouble.
The following section will explore the official download link and detailed installation procedure of PUBG Mobile 2.3 (Global) APK.
---
PUBG Mobile global 2.3: Official download link and installation procedure of latest version APK file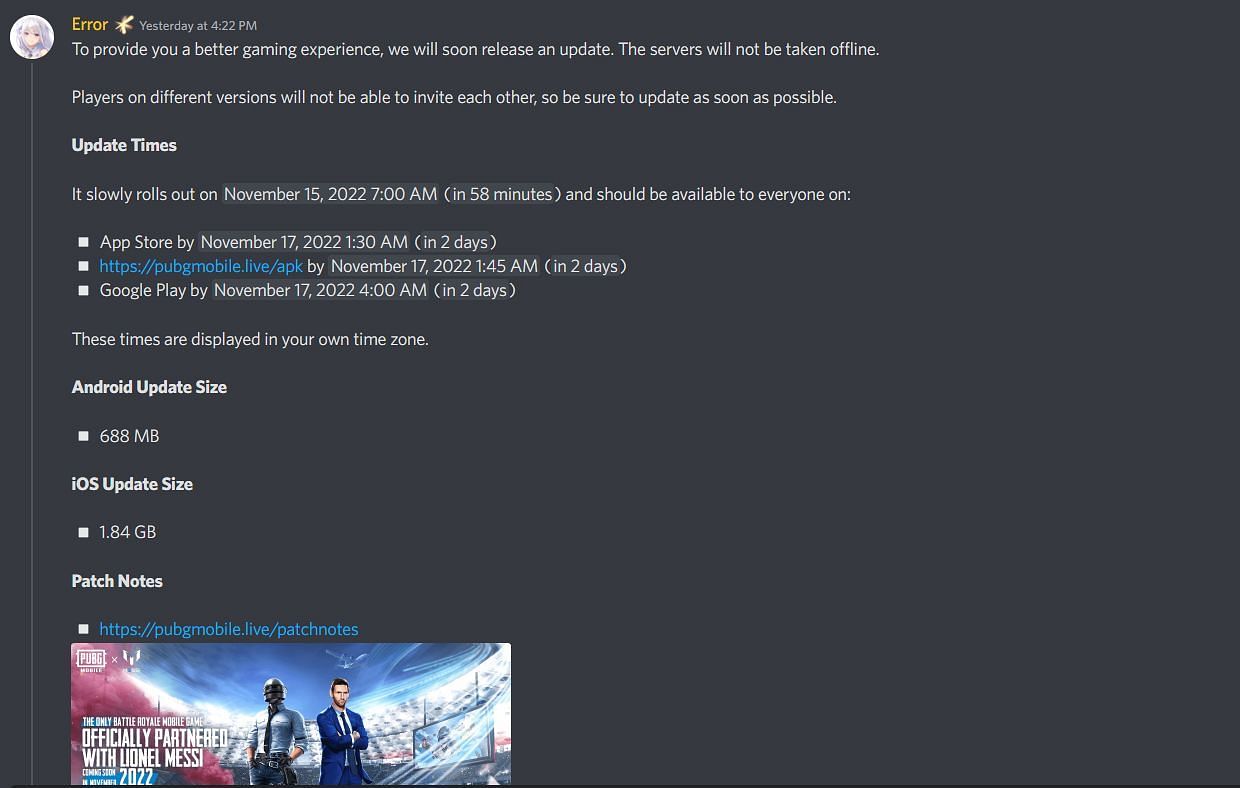 The global 2.3 update started rolling out on November 15, 2022, and everyone, regardless of Android or iOS, got the update within two days, on November 17. Apart from the application store, developers have also updated the official APK file download link which is given as follows:
Players can tap on the link to start downloading the 1.1GB APK file. However, if the readers want to be extra careful about direct download links, they can visit the game's official website and quickly get the latest APK file version.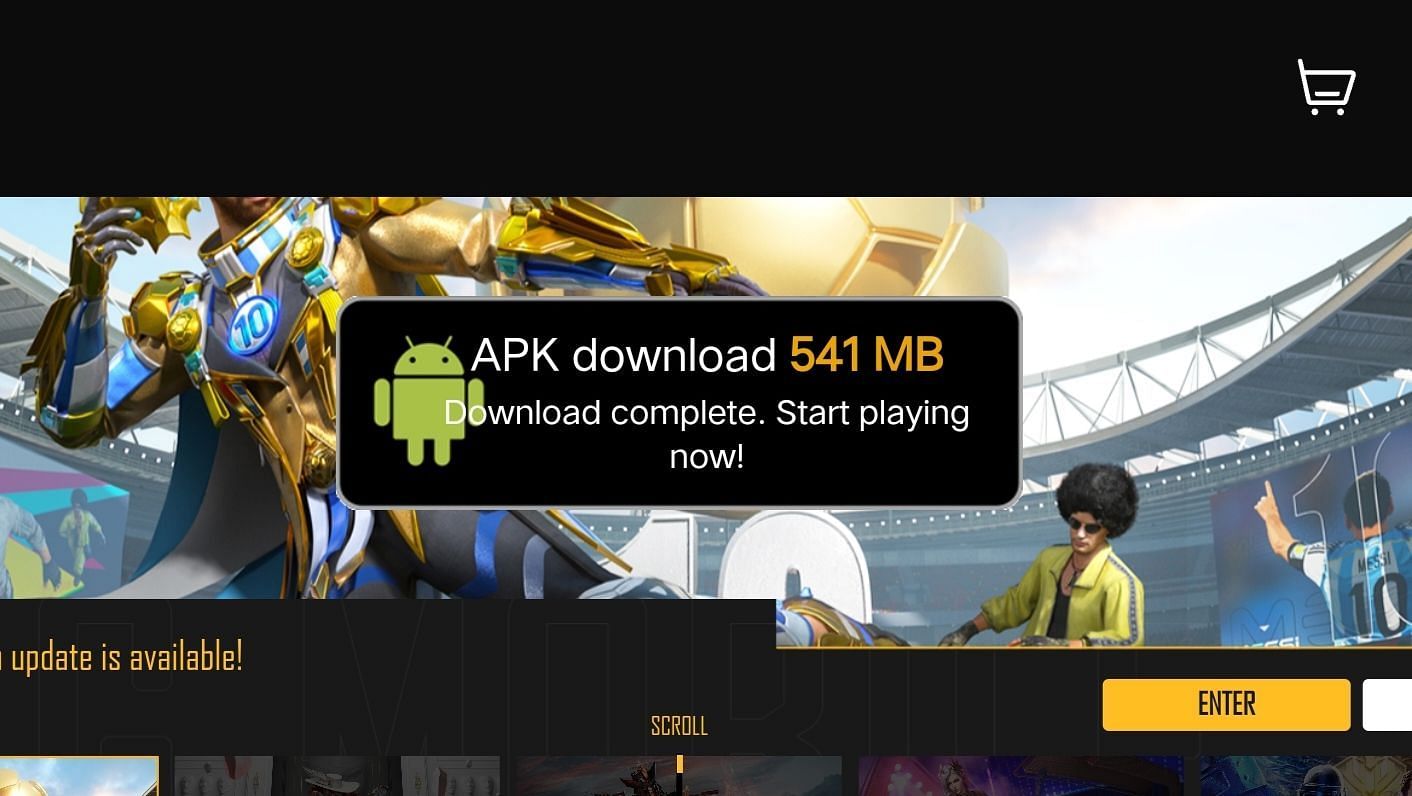 Here's how to get the official download links via the PUBG Mobile website and install the APK file:
Step 1: Use the link "https://www.pubgmobile.com/en-US" to open the game's official website.
Step 2: You will find the download link(s) on the website's homepage.
The site only shows one link in some regions; in others one can see two links for APK files. You can find all three types of download links here:
The only link that appears on the official websites in some regions:
Click here to start downloading the 541 MB APK file.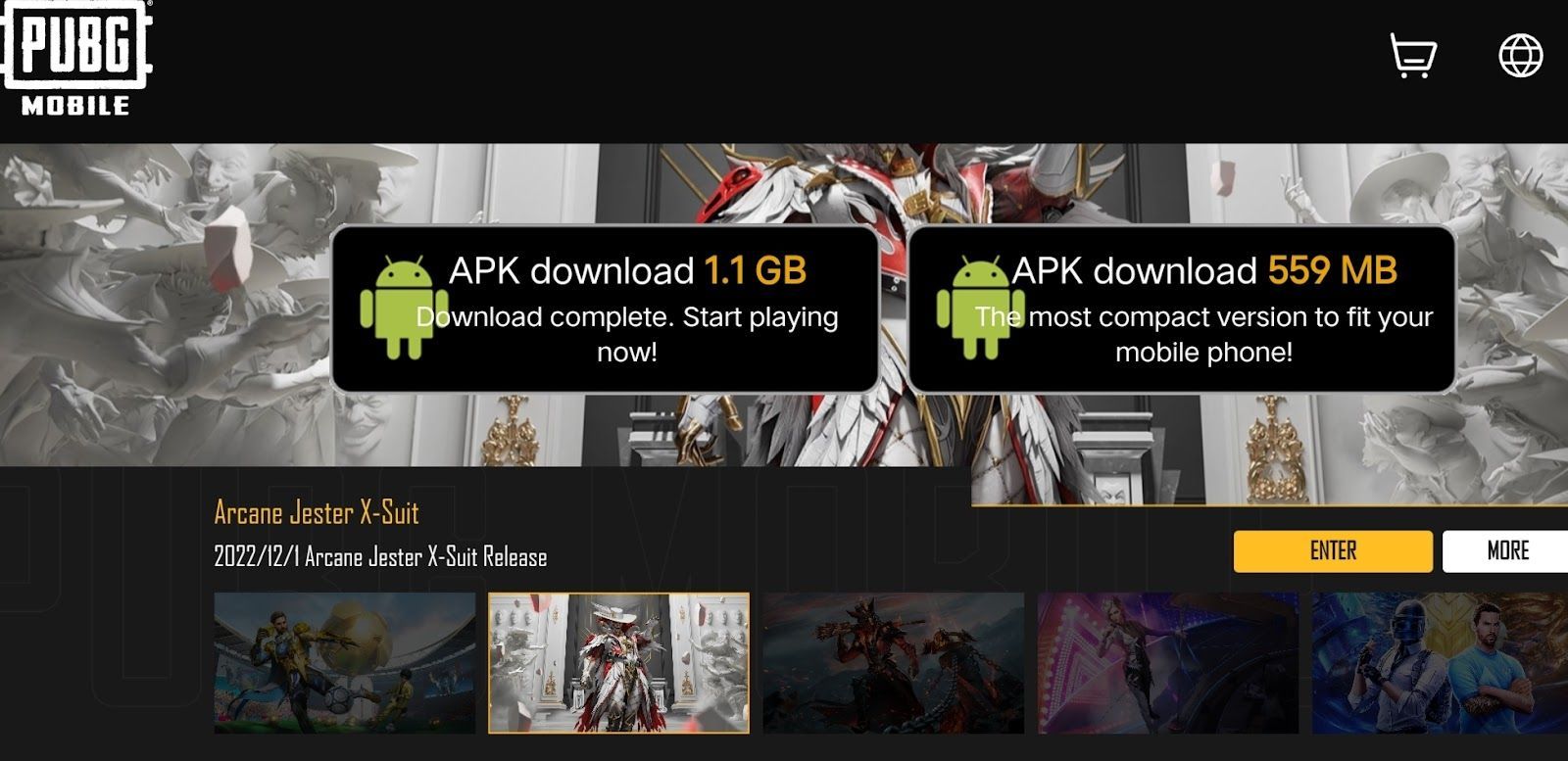 Download links for HD and low-spec variants displayed on sites on other servers:
HD Graphics Version: 1.1 GB – Link
Low-spec variant: 559 MB – Link
Step 3: After making sure you have a stable internet connection (preferably Wi-Fi), download the APK file using one of the links mentioned above.
Step 4: Install the file after the download is complete.
You can allow installation from unknown sources if the device asks for it. However, if the APK is not installed due to a parsing error, you need to download the app again after deleting the previously downloaded files.
Step 5: After installation, launch the program and download several update files.
Step 6: Download the resource packs, if any.
Step 7: Restart PUBG Mobile and log in with the desired option.
After setting up an Android emulator, you can follow the same method to install PUBG Mobile global 2.3 version on your PC.
Edited by Sijo Samuel Paul