The summer season is still in full swing, but there are some great anime to stream. An anime series that fans are most looking forward to is Tatsuki Fujimoto's ultra-violent, dark fantasy, comedy-horror-manga, Chainsaw. The upcoming adaptation will be made by the MAPPA studio behind such hits as Jujutsu Kaisen, Zombie Land Saga, and Attack on Titan: The Final Season. While Chainsaw is so deserved to get the official go for a show, we can not help but wonder what other titles might be worth getting a customization. So today we share with you our top 5 choices on what manga needs anime treatment ASAP!
Top 5 Manga titles that need an anime
5. My Hero Academia: Vigilantes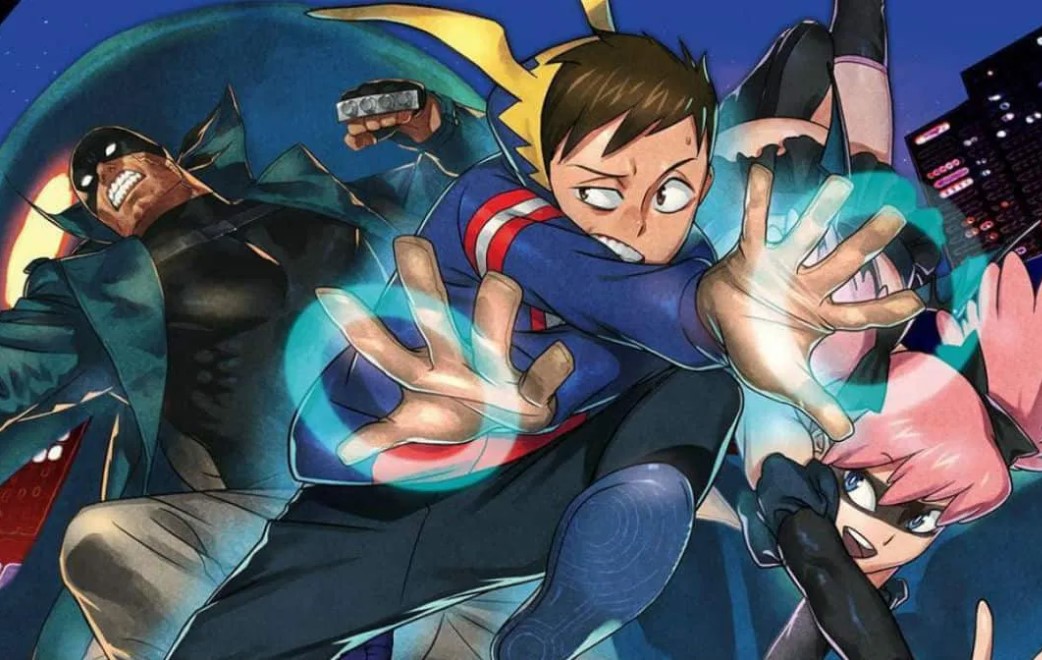 In the superhero worlds of Marvel and DC, heroes like Daredevil or Batman take justice into their own hands. Though in the world of My Hero Academia, 80% of the human population is born with unique superpowers or "Quirks" for short. Heroes who have an official license are celebrated and authorized to use their gifts to serve the community, but not everyone can earn or receive the title entirely. Those who use their powers without the approval of society to fight evil are known by another name – Vigilantes!
Related: Celebrities who are Diehard Anime fans and do not shy away from acknowledging it
My Hero Academia: Vigilantes is the prequel title that takes place years before Izuku Midoriya's story in My Hero Academia. Season 6 has been confirmed to premiere this autumn, and for those who have read the manga around what S6 is focused on, things are about to take a hard left turn. Although, Vigilantes gets a much darker tone. The story follows the prequel's three main characters: Koichi Haimawari (aka The Crawler), Kazuho Haneyama (aka Pop ☆ Step) and Iwao Oguro (aka Knuckleduster). Fan favorite characters like Eraserhead, All Might and Fat Gum appear, but the prequel adds more depth to the hero / vigilante world. Vigilantes has completed 126 chapters and with My Hero Academia already halfway into the last arc of the manga, we feel that an anime can help fill in the gaps.
4. Undead Accident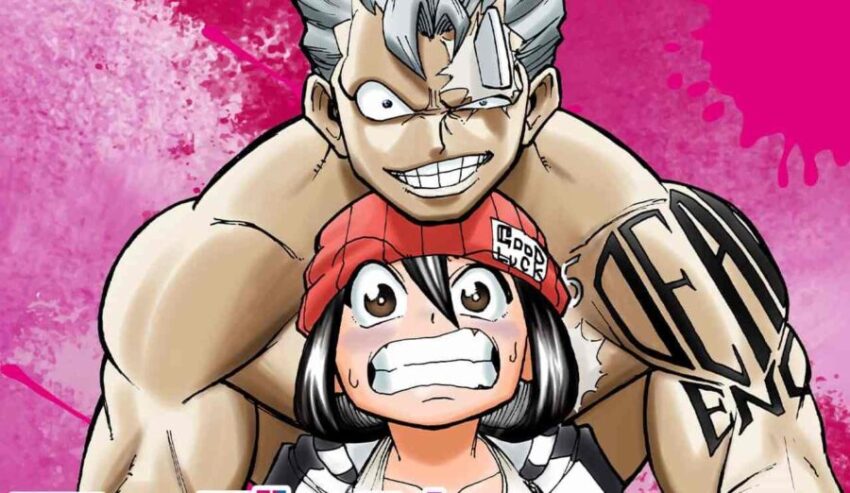 What happens when a young, suicidal girl who causes misfortune wherever she goes and a ruthless man who cannot die meet? Well, chaos and merriment arise. This is what you should expect with Undead Accident. The manga follows the main character: Fuuko Izumo who has lived in seclusion for 10 years since an incident that led to more than 200 people dying, including her parents, when she was 8 years old. After completing her favorite manga series for girls, Fuuko decides to commit suicide. She is bothered by the fact that she can not be touched by anyone due to her "unfortunate" ability, which brings bad luck to everyone she comes in contact with in the flesh. Then there is Andy, a "Deadpool" -like character with an "undead" ability who lived almost 100 years and wants to die the best death possible. Together, both Fuuko and Andy realize that their deepest wishes can finally come true.
Now you can ask yourself why Undead Accident deserves an anime adaptation? Well, it's easy, Undead Accident is one of the most bizarre, unique ongoing manga titles in Weekly Shonen Jump. The power system of "Negators" and "Uniques" is enough for someone to find something very unclear, but still have the shiny feeling over them.
3. Mashle: Magic and Muscles
Magic in anime is a concept we have seen many times over the years. Fairy Tail, My Little Witch Academy, Black Clover, etc. you name it. But a title like Mashle: Magic and Muscles comes around and takes the whole 180 that turns the genre on its head. The story is set in a magical world where an individual's position in society is defined by the power and skill of magic. Enter the main character, Mash Burnedead. Mash is a young man who was born without so much as an ounce of magic in his blood. Now that sounds very familiar, don't you think? What follows is a fun and unexpected journey with Mash that shows that muscles can turn magic.
Basically think of this title as The Wizarding World of Harry Potter meetings One Punch Man sprinkled with a dab Mob Psycho 100. This manga alone deserves a first-class anime adaptation, and a studio like Bones would do it justice. Trust me when I say that Mashle: Magic and Muscles will not let go of the laughter! The facial expressions alone will definitely make you spread out.
Zom 100: Bucket List of the Dead
Okay, imagine this scenario: you're stuck in a dead end office job working for a company that really does not care about you. Feeling that nothing you do or achieve really matters. Then, out of the blue, a fucking zombie apocalypse happens! Usually in most zombie apocalypse situations, how would you react? Well, you start by living your life to the fullest and making a to-do list before you start. This is Zom 100: Bucket List of the Dead.
The manga is a breath of fresh air on the overly played, extensive zombie genre. Netflix is ​​developing a live-action movie, but since they know most of the adaptations, they never seem to do justice to their counterpoints as they mentioned and canceled early Cowboy Bebop. 6 volumes, and we are honestly surprised that no word on an anime treatment has not been tried yet. Cross your fingers that it will change soon.
The Sakamoto Days
This title gets everyone talking and is one of the best manga to date! Meet Taro Sakamoto, the world's most dangerous assassin. All the bad guys feared him and all the assassins esteemed him. But one day he fell in love. He started dating, retired early, got married, started a family and became overweight as a result. Although he now works as a humble convenience store owner, the world of assassins and assassins follows him. Sakamoto, along with Shin, a young man with telepathy and an employee in his small shop, wants to protect his humble life and family, or die on probation.
Sakamoto is the manga equivalent of John Wick, and it needs deserved anime treatment! Packed with fantastic action, good character dynamics and so many fun moments, Sakamoto Days has all these qualities to become the next big thing in the anime community!
Are there any manga titles we missed that should have been on the list? Let us know in the comments below!
Follow us for more entertainment coverage on Facebook, TwitterInstagram and YouTube.