Netflix is ​​reportedly developing a Stranger Things anime series set in 1980s Tokyo that will be billed as the franchise's first official spinoff.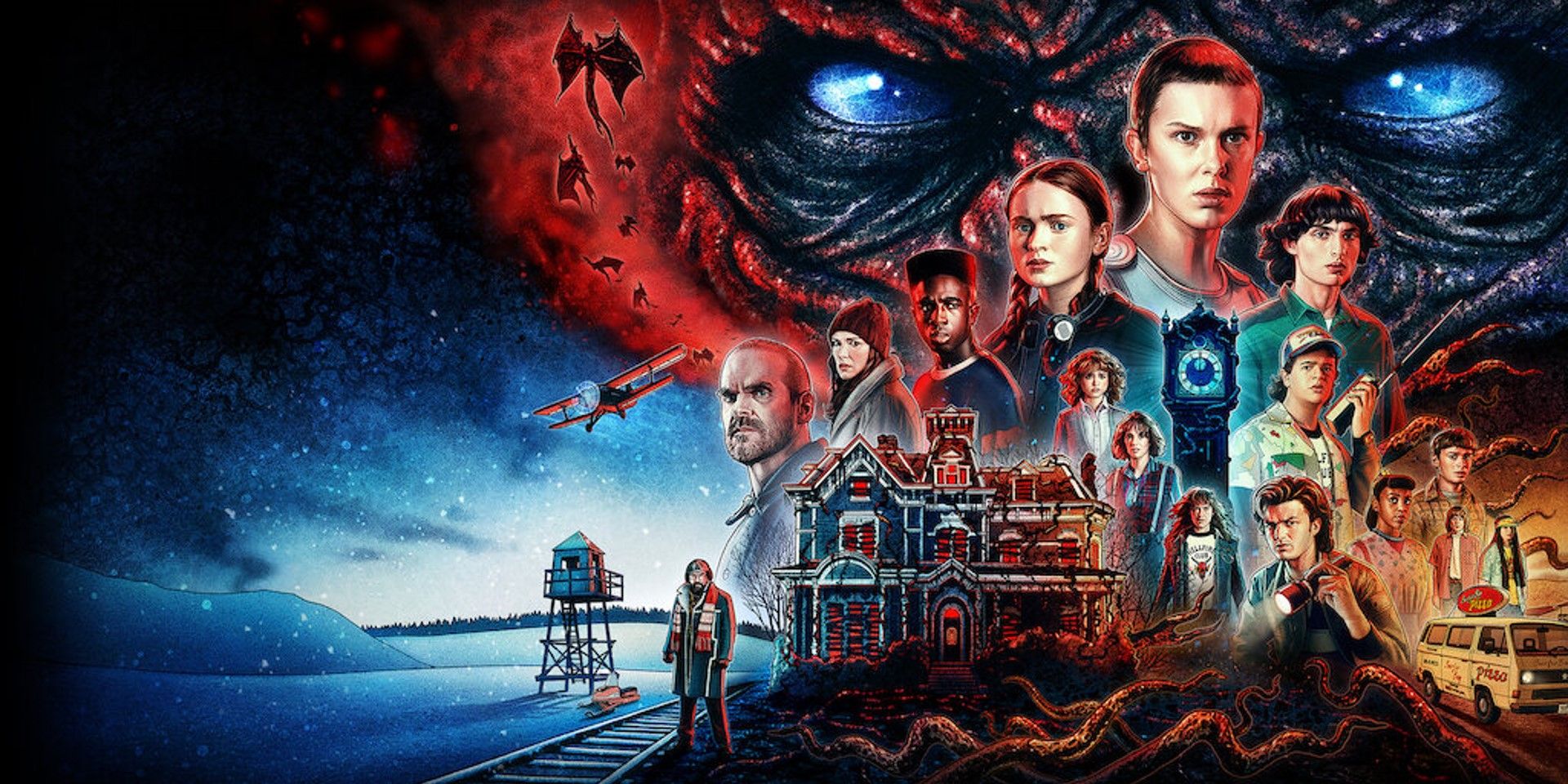 The Stranger Things The Cinematic Universe continues to expand, with an anime spinoff series reportedly in the works for Netflix.
According to What's on Netflix (via Twitter), the anime series will be titled Stranger Things: Tokyo and is billed as the "first" Stranger Things spinoff. While plot details are scarce, the series will reportedly follow "video game-loving twin brothers living on the outskirts of 1980s Tokyo" who are drawn into a grand adventure after an encounter with the Upside Down. Tokyo is planned to be around six hours long.
RELATED: Stranger Things Reveals Season 5's First Episode Title
Join Stranger Things: Tokyo in expanding Stranger Things Cinematic Universe is an untitled spinoff series officially announced in July 2022. A stage play set in the world and mythology of Stranger Things is also in the works and will be produced by influential theater producer Sonia Friedman, Stephen Daldry and Netflix. Daldry will also direct while Kate Trefry will write the play. It is currently unknown what the stage play will focus on, where it will be played and when it may premiere for the public
How Deadpool 3 Affects the Stranger Things Universe
Stranger Things director and executive producer Shawn Levy has shared what it's like to work with Marvel Studios Deadpool 3 has had a positive impact Stranger Things Cinematic universe. "Yes, we are building out STCU, and now that I am spending time with [chief creative officer of Marvel Entertainment] Kevin Feige, I'm learning a lot about how to manage a universe," Levy said. "So I'm taking those skills and applying them to STCU." Deadpool 3 will overlap with production on Stranger Things Season 5, Levy has confirmed that he will be back at the helm for at least one episode of the final season.
RELATED: Stranger Things: Sadie Sink says Max is too smart to stay in Hawkins if she wakes up
Plot details remain scarce for the aforementioned live-action Stranger Things spinoff series, which will be based on an original, undisclosed idea by The Duffer Brothers. However, the Duffers have revealed that the series will "feel like its own distinct thing" and will not rewrite "what we've already done" on Stranger Things. Matt Duffer added: "In terms of whether we were going to do some sort of spinoff, or a continuation of Stranger Things, for us the bar was always, 'Is the idea exciting enough that we feel the pull of wanting to do it again?' I'll feel the pull of, 'God, I really want to do this. I feel very, very excited about this.'" Production on the spinoff series is expected to begin after filming wraps Stranger Things Season 5.
All four seasons of Stranger Things is available for streaming on Netflix. Stranger Things' The fifth and final season is expected to premiere on Netflix in 2024 and will run for 8 episodes. No release date for Stranger Things: Tokyo has been announced at this time.
Source: What's on Netflix, via Twitter