Until a week ago, everyone thought that the current Pokémon anime series, Journeys, ended with Episode 135 – Pokémon! I am glad I met you!!. Pokémon seasons do not have a set number of episodes, and this was the last one listed in the Japanese TV Guide. When Ash secured victory against Leon in Master's Eight and Goh ended his time with Project Mew, it seemed as if the series had come to a natural conclusion. Also, the title is a clear reference to the very first Pokémon episode, leading many to speculate that episode 135 was not only the end of Journeys, but also the end of Ash's journey.
But then another episode title unexpectedly appeared. Episode 136 – Ash and Goh! Embark on a new journey!! airs this coming Friday in Japan. At the risk of repeating the same mistake, I suspect this will be the very finale of Journeys. The reveal of that title led to just as much speculation as the previous one, but now that episode 135 has aired, we have a clearer picture of the future of the anime — and some new guesses about the fate of Ash and Goh.
Related: How can Pokemon become a successful esport?
Episode 135 is a reunion between Ash, Goh and Chloe, who have all been on separate adventures but now take time to catch up during a camping trip. While on their way to their campsite, the three trainers encounter a wide variety of Pokemon and begin to reminisce about all the Pokemon they've caught and the adventures they've been on. Ash thinks back to all the Pokemon he's released into the wild over the years and hopes they're doing well, while Goh thinks about all the Pokemon he's caught and how much he's grown as a trainer. Similarly, Chloe remembers starting her Pokemon journey feeling unsure of the direction her life should take until she met Eevee and everything changed for her. The title becomes very literal as the three heroes express their gratitude for all the Pokémon they've encountered along the way.
Aside from catching up on everything that has happened since the start of Master's Eight, Goh really wanted to meet Ash so that he could tell him that he is ready to go on his own for a new adventure. While camping, Goh struggles to bring up the subject, fearing that Ash will feel betrayed. When Ash very casually tells Goh that he actually planned to go alone first, Goh feels betrayed. He storms off, and just as Ash catches up to him to try to resolve their conflict, the pair meet Lugia and a battle begins.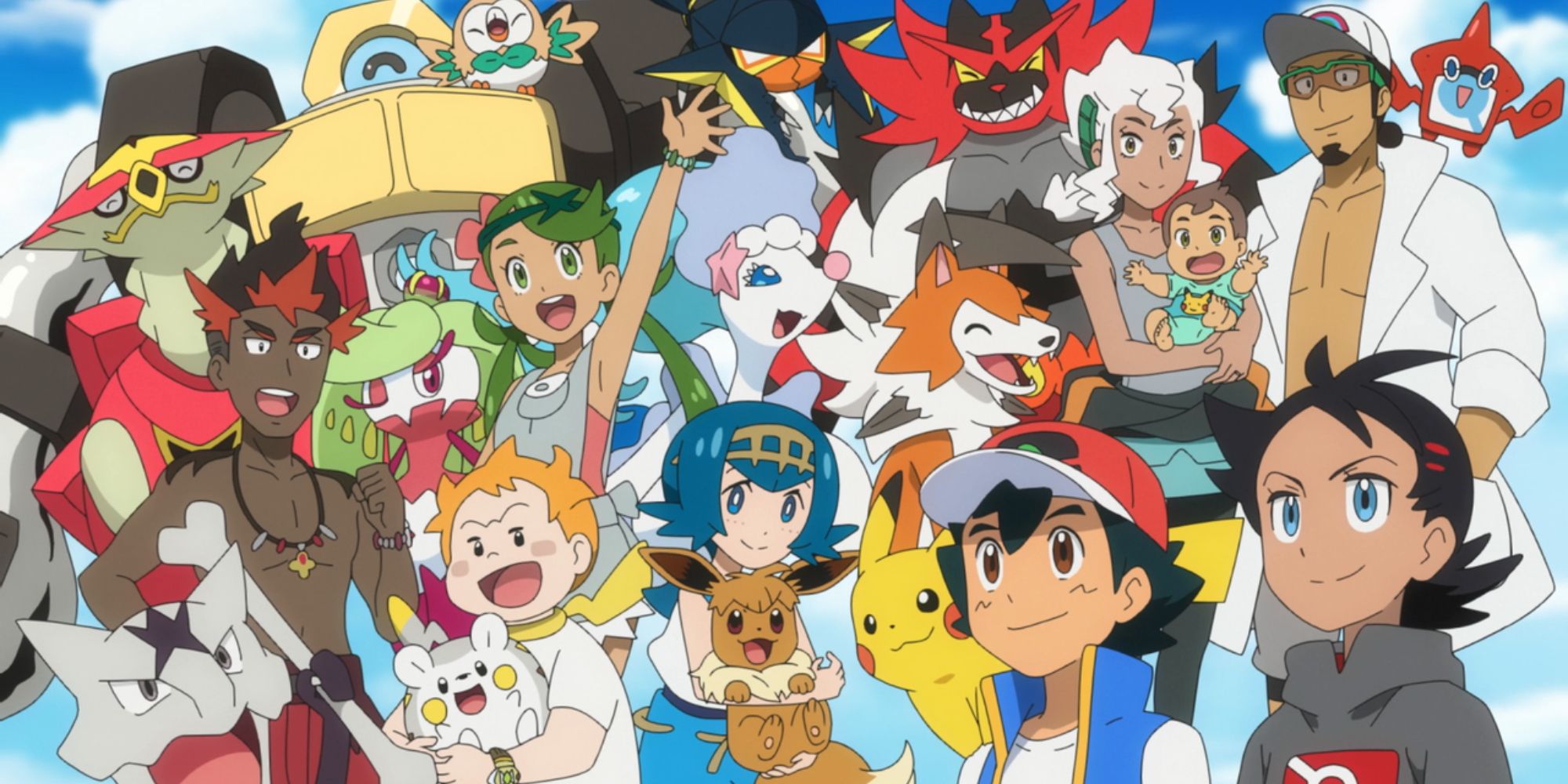 It's a nice bookend to the Journeys series, which began with Ash and Goh meeting during a chance encounter with Lugia. The final episode (I'm sure this time) will show the boys working together to defeat Lugia before, I can only assume, they leave as friends and go off on their own separate adventures. Despite all the fear and speculation that Pokemon ended, it seems that things are just going to go on as they always have. Ash is on his way to Paldea and he will make new friends when he gets there.
Except we know this isn't the end of Goh's story. Recently, Goh's Japanese voice actor said in an interview that fans can look forward to "Goh's growth in the future." Meanwhile, Ichiro Ishikawa, head of TV-Tokyo's Anime Business Department, told reporters at a press conference that Ash's adventure is not over yet. So if the couple splits up, how can both of their stories continue?
One possibility is that the anime will switch to a split segment format, with each episode containing two shorter segments that follow Ash and Goh separately. This would be a big change for the series, but it is not unprecedented. Episode 26 of Journeys featured the anime's first multi-segment episode. Both Splash, Dash and Smash for the Crown! and Slowking's Crowning! is one of the best-received (and weirdest) episodes of the season, and while it's still the only segmented episode, it's possible the series will take this format going forward.
It is also possible that the next season will switch storylines every episode. We've known for a while that the animation studio behind the Pokémon franchise has been struggling to keep up for a while, and a format change like this could help the studio restructure by splitting its team and workload into two separate, smaller projects. Whatever the future holds, it seems that both Ash and Goh are going to be a part of it.
Next: In Miss Galar's Stadiums