Welcome to another installment of GGA's monthly anime roundup, where we give you a detailed list of what's coming your way in November 2022. We're in full swing with the fall anime season. November is light on launches, which gives you plenty of time to follow the entire new October series.
Keep in mind that due to the Funimation/Crunchyroll merger, there is no new anime debuting on Funimation. Funimation will continue to add episodes of current shows, but the new series will air exclusively on Crunchyroll. We'll miss Funimation, but as we look to the future, we've got everything here you should see.
Lookism – TBA (Netflix)
One morning, a middle school student wakes up to discover that he now has a handsome face and a perfect body. Set in a society that favors good looks, the underdog outcast leads a double life, switching between his two bodies that are polar opposites in appearance.
RELATED: 8 Anime Outros Too Good to Skip
Lookism was originally set to debut on November 4, but the release date has been pushed back. No new date has been announced at the time this article was written.
That Time I Got Reincarnated as a Slime the Movie: Scarlet Bond – November 25 (Movie)
The good news is the first film in That time I was reincarnated as a slime the series is finally on its way! The bad news is that we won't get a global release until 2023. The bright side is that it gives us plenty of chances to get leaks.
RELATED: 8 Anime Opening Songs That Are Totally Bops
The film was announced immediately after the conclusion of the second season. The film will pick up immediately after the events of the second season and introduce Hiiro, Benimaru's brother. Crunchyroll will also handle the rollout of the film.
The Seven Deadly Sins: Grudge of Edinburgh – TBA (Netflix)
Speaking of highly anticipated anime movies, we have a spinoff of The Seven Deadly Sins series. This film will tell a new story about Meliodas' son, Tristan. Fans have been clamoring for more content from this world, so this spinoff movie is sure to be well received!
It's a wrap for November. It's a slim month, but can we really complain after a lot of releases in October? Now you have a choice. Want to start something new or catch up on all the October anime releases?
HBO Max will bless us with the Harlivy-filled HARLEY QUINN Valentine's Day Special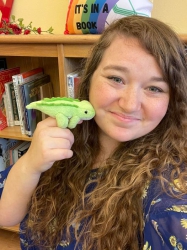 Last post by Lauren Darnell
(see all)
Related